Streaming TV startup Aereo, which currently delivers over-the-air broadcast television to Internet-connected devices via its antenna/DVR technology in the New York City area, announced that it plans to launch in the Boston metropolitan area on May 15. Despite legal battles with broadcasters regarding copyright infringement, Aereo raised $38 million earlier this year from investors including Barry Diller as part of a plan to expand into 22 U.S. markets.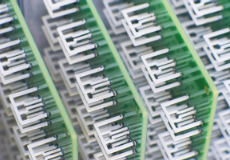 "Consumers deserve more choice and flexibility in how they experience television, and Aereo provides them a high-quality, rationally priced alternative," said Aereo founder and CEO Chet Kanojia. "This is an exciting step forward for the company."
With expansion into the Boston area, the company says Aereo will be made available to 4.5 million consumers in Massachusetts, New Hampshire and Vermont.
"At the beginning of April, Aereo prevailed over broadcasters in an appellate ruling," explains The Hollywood Reporter. "All of the major TV broadcasters are suing the company for allegedly violating its copyrighted programming, but the plaintiffs have had trouble convincing judges of a probability of ultimately prevailing in the lawsuit for purposes of attaining an early injunction. The case continues at the trial court, and the broadcasters recently asked for a rehearing at the Second Circuit."