India's digital payment market is on fire, mainly due to new easy-to-use apps that also offer discounts and cash bonuses. The country's banks, postal service and richest man (Mukesh Ambani) are investing in the arena, and even Warren Buffett, through Berkshire Hathaway, is reportedly taking a stake in the country's leading digital payment company Paytm. Credit Suisse Group estimates that the Indian market will reach $1 trillion by 2023. China, meanwhile, already has a digital payments market valued at $5+ trillion.
Bloomberg reports that the Indian digital payments market is currently worth $200 billion annually; Credit Suisse added that, "cash still accounts for 70 percent of all Indian transactions by value." Prime minister Narendra Modi "has welcomed foreign firms in order to expand financial services across India," and PwC India partner Vivek Belgavi noted that, "this kind of a promising market exists nowhere else."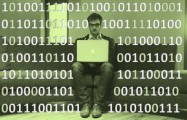 Currently in India, the payments market is "a chaotic field where the rules are hazy on what players can offer … and users often switch between apps." According to McKinsey & Co. senior partner Vinayak HV, based in Singapore, "profitability isn't close on the horizon for the industry."
Among the contenders for top spot in India's digital payment market besides Paytm are Facebook's WhatsApp, Google's Tez, and Flipkart's PhonePe. In February, WhatsApp began beta testing a payments service with one million people; as India's most popular messaging app, it's got wide visibility and 250 million people who already use it. Still, "its country-wide launch has been impeded by regulatory questions over areas like storage of user data," and the government has chided it for distributing fake videos that led to violence.
Google says its Tez app "crossed 50 million app downloads a few weeks ago" and is quickly growing using India's "Unified Payments Interface, or UPI, a system that's linked to over a 100 banks and facilitates real-time digital transactions." Tez is localized, supports several different Indian languages and offers games with cash-back rewards. Google chief executive Sundar Pichai "said Tez is central to the company's India strategy and also key to its global payments push," but Tez lags behind WhatsApp.
Walmart acquired a majority stake in Flipkart, whose PhonePe has 133 million app downloads. "All signs are that PhonePe is already gaining from Walmart's financial heft with a recent infusion of about $66 million from Flipkart," while "rival Amazon has been steadily pumping capital into its own wallet, Amazon Pay, and increasing its user base."
Paytm, backed by Ant Financial Services and China's Alibaba, says it has 150 million app downloads, making it India's largest digital payments company. The company was an "early player" and benefited from the 2016 "demonetization drive" that created a scarcity of banknotes. Since the, Paytm "built a wide network of merchants and outlets with a robust system of cashbacks and discounts to keep users locked in." Unlike some rivals, Paytm is a licensed payments bank so its users "have to go through a multi-step enrollment process."
Topics:
Alibaba
,
Amazon Pay
,
Ant Financial Services Group
,
Banking
,
Berkshire Hathaway
,
China
,
Credit Suisse Group
,
Digital Payment
,
Facebook
,
Flipkart
,
Google
,
India
,
McKinsey & Co.
,
Mukesh Ambani
,
Narendra Modi
,
Paytm
,
PhonePe
,
PwC
,
Sundar Pichai
,
Tez
,
UPI
,
Vinayak HV
,
Vivek Belgavi
,
Walmart
,
Warren Buffett
,
WhatsApp