After years in which live news was an elusive commodity on the Internet, the streaming news space is suddenly crowded. The latest entry, CNN+, is gearing up for a late March launch and will cost $5.99 per month, same as Fox Nation, which began streaming in November 2018 after nine years as an opinion website. CBS and NBC offer consumers free ad-supported streaming news networks. Last week, CBS relaunched the CBS News Streaming Network what had previously been CBSN. After various experiments, NBC News launched The Choice under the MSNBC banner in the run-up to the 2020 election. 
It remains to be seen how CNN+ will choreograph its branding on launch. A computer search for CNN+ lands you on a web page inviting you to sign up. No sign yet of CNN+ in the app store or at CNN.com.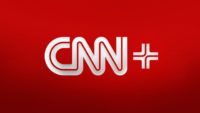 But the newest kid on the streaming news block has made a bold show of locking-up big-name talent. "In December, Chris Wallace, Fox News's most decorated news anchor, said he was leaving his network home of 18 years for CNN+. Next came Audie Cornish, the popular co-host of "All Things Considered" on NPR," writes The New York Times. Kasie Hunt was poached from MSNBC, Eva Longoria plucked from Hollywood.
Also on-deck for double-duty are some of CNN's star anchors: Wolf Blitzer "will also appear on CNN+ to anchor a 'traditional evening news show with a sleek, modern twist,'" says NYT, noting Jake Tapper will interview authors for "Jake Tapper's Book Club" on CNN+.
Although neither CNN president Jeff Zucker nor executives at parent WarnerMedia — currently in the midst of a megamerger with Discovery — has put a price on the CNN+ launch, the investment is substantial, and involves "budgeting for 500 additional employees, including producers, reporters, engineers and programmers, said Andrew Morse, CNN's chief digital officer," according to NYT. CNN+ will be housed in a newly rented floor at CNN headquarters in Midtown Manhattan.
It remains unclear whether generations of cord-cutters will ever age into a streaming model for news. In terms of presentation and packaging, streaming news services are not that different from their network counterparts. A Statista study from May 2021 indicates that 44 percent of adults 18-34 get their news from social media. At 40 percent for those 35-44, the share is comparable. Only 15 percent and 19 percent, respectively, turn to cable news. The stats hover between 12 percent and 24 percent among each group for cable, broadcast and Internet news.
Insofar as online news, Pew Research writes, "some sites stand out as being more 'newsy' even if their total audience is relatively small. Twitter, for example, is used by 23 percent of U.S. adults, but more than half of those users (55 percent) get news on the site regularly. On the other hand, YouTube, though widely used, sees a smaller portion of its users turning to the site for news regularly (30 percent). Nearly one-third of American adults get their news on Facebook, says Pew.
Topics:
All Things Considered
,
Andrew Morse
,
Audie Cornish
,
CBS
,
CBS News Streaming
,
Chris Wallace
,
CNN Plus
,
Discovery
,
Eva Longoria
,
Facebook
,
Fox Nation
,
FOX News
,
Jake Tapper
,
Jeff Zucker
,
Kasie Hunt
,
MSNBC
,
NBC
,
News
,
NPR
,
Pew Research
,
Social News
,
Statista
,
Streaming
,
Twitter
,
WarnerMedia
,
Wolf Blitzer
,
YouTube