Industry consortium Digital Entertainment Content Ecosystem (DECE) plans to shutter the UltraViolet cloud-based digital media locker on July 31. However, users are advised not to delete their accounts. According to the UltraViolet site, "You can continue to access your UltraViolet movies and TV shows through the retailer(s) linked to your UltraViolet Library" between now and the shutdown date, after which, "Your UltraViolet Library will automatically close and, in the majority of cases, your movies and TV shows will remain accessible at previously-linked retailers."
Users that have at least one retailer, such as Vudu, connected to their UltraViolet account will still be able to maintain streaming rights to TV shows and movies. "You can continue to make online purchases and redeem codes, but these may only be available through that retailer, and will not be added to your UltraViolet Library."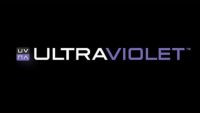 UltraViolet, which launched in October 2011, has more than 30 million users today who store some 300 million titles in their libraries.
DECE president Wendy Aylsworth told Variety the decision to shutter the digital locker was based on changes to online entertainment. "The marketplace for collecting entertainment content was very small when UltraViolet started," she said. "It was siloed into walled gardens at the time."
"Since then, services had become more comprehensive, giving fans of movies and TV shows more options to access and collect their titles," reports Variety. "Aylsworth acknowledged that there has also been a move toward subscription services, but said ownership of movie and TV show collections would continue to play a significant role for the industry going forward."
"If your Library is not currently linked to a retailer or if you would like to link to additional participating retailers, select one or more retailers to link to your UltraViolet Library," explains the UV site. FandangoNow, Kaleidescape, Paramount, Verizon FiOS and Vudu are the links included on the Retailer Services page.
Topics:
Cloud
,
DECE
,
Digital Locker
,
DRM
,
FandangoNOW
,
Hollywood
,
Internet
,
Kaleidescape
,
Movie
,
Movies Anywhere
,
Paramount
,
Retail
,
Streaming
,
Subscription
,
SVOD
,
Television
,
TV Show
,
UltraViolet
,
Verizon FiOS
,
Video
,
Vudu
,
Walmart
,
Wendy Aylsworth