Autocratic countries are moving towards China's version of the Internet — limited content and controlled data — as a way of ensuring their own continued power and mimicking the success of Chinese corporations such as Alibaba Group and Tencent Holdings. Vietnam, Thailand, India and Russia are among those embracing a government-controlled model. China has also become the first government to intentionally use artificial intelligence for racial profiling, in this case its 11 million Uighurs, a Muslim minority group.
Bloomberg reports that Southeast Asia, with more than half a billion people, whose Internet economy is expected to triple to $240 billion by 2025, is a potential battleground for the dueling Internet models. Facebook, Twitter, and YouTube are being heavily criticized for missteps, making the Chinese model appear to be "a reasonable alternative, or reasonable enough that self-serving governments can justify its adoption."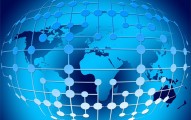 "For authoritarian countries in general, the idea of the state being able to wall off to some extent its Internet is deeply appealing," said Howard French, author of Everything Under the Heavens: How the Past Helps Shape China's Push for Global Power. "This is about the regimes' survival in an authoritarian situation."
Vietnam adopted its China-influenced Internet version January 1, the Philippines has ratcheted up its media crackdown, and Indonesia "already requires data be stored locally." On February 28, Thailand passed its cybersecurity law, "modeled on China's that grants the government the right to seize data and electronic equipment without a court order in the interests of national security."
WSJ notes that the U.S. "worries that the spread of Chinese technology and ideology in Southeast Asia means Beijing will increasingly push a strategically vital region toward authoritarianism, even as individual countries grow wary of becoming beholden to China."
The Chinese Internet model is also a threat to U.S. tech giants, which are under scrutiny for "what they carry on their platforms, and how they store and handle the information pivotal to their dominance." Amnesty International head of technology and human rights Tanya O'Carroll said that, "if authorities in the region can convince Silicon Valley to play by their repressive rules, we're going to see a drop in standards of privacy, surveillance, and freedom of expression on those platforms."
Former Google and Alphabet chair Eric Schmidt predicts that, "the most likely scenario now is not a splintering, but rather a bifurcation into a Chinese-led Internet and a non-Chinese Internet led by America."
The New York Times reports on how the Chinese government is using "a vast, secret system of advanced facial recognition technology to track and control the Uighurs, a largely Muslim minority." According to five sources with direct knowledge of it, the system, which is integrated into China's surveillance cameras, looks only for the country's Uighurs and keeps records of where they go.
The Chinese government already tracks Uighurs' DNA in "the western region of Xinjiang." The facial recognition system, however, targets Uighurs outside of their traditional homeland, with "almost two dozen police departments in 16 different provinces and regions across China [seeking] such technology beginning in 2018." Chinese AI companies Yitu, Megvii, SenseTime, and CloudWalk saw their values soar to more than $1 billion each after China's Ministry of Public Security launched Skynet and Sharp Eyes "to computerize surveillance, policing and intelligence collection."
Topics:
Alibaba Group
,
Alphabet
,
Amnesty International
,
Artificial Intelligence
,
China
,
CloudWalk
,
Cybersecurity
,
Eric Schmidt
,
Facebook
,
Facial Recognition
,
Howard French
,
Internet
,
Megvii
,
SenseTime
,
Sharp Eyes
,
Silicon Valley
,
Skynet
,
Southeast Asia
,
Tanya O'Carroll
,
Tencent Holdings
,
Twitter
,
Yitu
,
YouTube