Since China fined Alibaba $2.8 billion for violating antimonopoly regulations, 34 Chinese companies have publicly pledged to comply with those laws. The State Administration for Market Regulation (SAMR), the country's antitrust watchdog, published 12 statements, including those from TikTok owner ByteDance, Baidu search engine, and e-commerce platforms JD.com and Pinduoduo. The companies all vowed to build a fair and competitive market in specific areas. SAMR said it planned to publish more such avowals.
The Wall Street Journal reports that SAMR, along with two other government agencies, the Cyberspace Administration of China and the State Taxation Administration, had summoned 34 Internet companies to a meeting "where it demanded the companies submit self-examinations and steps for rectification within one month."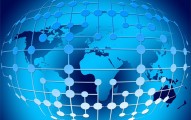 The companies' statements emphasized "their commitment to promoting China's societal values and economic well-being." University of Hong Kong law professor Angela Zhang noted that, "the Chinese regulator is simultaneously making both a promise and a threat here." "If firms cooperate, there won't be another investigation," she explained. "If they don't, they could be subject to severe penalty for past exclusionary practices."
The companies' statements varied. Baidu, for example, "said it would increase oversight of advertising and intellectual property protection while Sina Weibo … said it would prevent the spread of illegal or harmful information and create a harmonious public-opinion."
Ant Group, Alibaba's financial payment arm, "signaled that it would abandon some of its most innovative and profitable businesses and submit itself to oversight by China's central bank, in line with regulators' demands." Ant is also "required to correct unfair competitive practices and improve its corporate governance."
JD.com, delivery-services giant Meituan, ByteDance and Pinduoduo vowed not to engage in "er xuan yi," which forces vendors to only list on one platform, a practice that the market regulator wants to eradicate.
Beijing-based attorney James Gong, with law firm Herbert Smith Freehills said, "this is sending a message to the market that they will have to change their previous practice." "They will give the consumers and also the merchants more freedom to choose the one that offers better services," he added.
CNN reports that after the 12 companies' statements of compliance were published by the state regulator, their shares rose in Hong Kong. It notes that Chinese president Xi Jinping stated that the "regulatory crackdown … [is] one of the country's top priorities for 2021."
Among the practices targeted for eradication are "abusing dominant market positions, setting artificially low prices to grab a bigger market share in 'community group buying,' using big data to charge consumers different prices, information leakage, and illegal tax-related activities."
Related:
Is Alibaba's Fate a Warning to China's Tech Giants?, Yahoo!, 4/14/21
Jack Ma's Double-Whammy Marks End of China Tech's Golden Age, Bloomberg, 4/13/21
China Tech Groups Given a Month to Fix Antitrust Practices, Financial Times, 4/13/21