Experts have made it clear that artificial intelligence will soon impact all industries, and at a CES panel on "AI — All Industry Integration," moderated by Future PLC global editor-in-chief Bill Gannon, three experts teased out what that means for chatbots, computers, smartphones and automotive. All three noted some of the common challenges, including the need to change current business models, proactively provide mechanisms for users to guard their data and find ways to cope with the unforeseen going forward.
Pandorabots co-founder/chief executive Lauren Kunze described conversational AI as "the future of business process automation and customer engagement." Her company has 275,000+ registered developers and 325,000+ chatbots created. "Natural language understanding is not a solved problem," she said. "When it comes to conversational AI, unsupervised machine learning makes systems worse."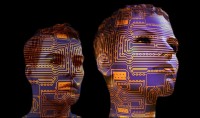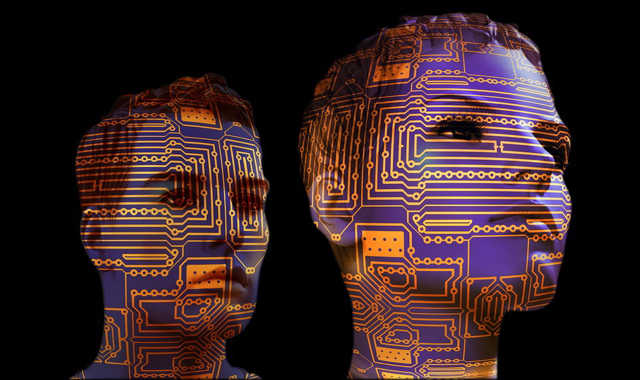 As an example, she pointed to Microsoft's Tay bot, which was hacked by trolls who tweeted abusive and offensive messages. Microsoft had to shut her down 16 hours after launch.
Lenovo Research vice president/chief product security officer Daryl Cromer noted how, ten years ago, we couldn't possibly have predicted the impact of new smartphones and soon-to-arrive 4G and tablets.
"Few people anticipated that business would change to adapt to mobile technology," he said. "In the next 10 years, AI will disrupt industry even more. By 2030, most of us will have underestimated the impact of AI on devices." He pointed out that, "huge numbers of sensors will collect data that goes into deep learning algorithms that will see relationships we can only imagine."
Faraday Future chief executive Carsten Breitfeld focused on transportation. "Cars are becoming part of ecosystems," he said. "That doesn't sound sexy, but it has a huge impact. Business models and products will change completely." Currently, owners typically hang on to their cars for seven years and then replace them.
"A car's software is already old by the time it comes to market," he said. "If you want to create a connected ecosystem with AI, you need to combine Internet growth and consumer electronics with automotive. The software has to update quickly, in days or weeks, not years."
He added that, "in the future, a car will be a smart device on wheels." "They will be electric, of course, and the interior of the car is the customized experience, with natural language voice, secure identity, cabin control and predictive user interface."
One of the challenges, pointed out Cromer, revolves around privacy. "A lot of people don't know what is private information," he said. "They don't realize that these pieces of information they give away, pulled together, have tremendous impact. As we move forward, we need safeguards on devices that give second-level protection, an opt-in that asks if you're sure you want to share that data point. The industry needs to protect people — especially children — from making the wrong choices."
In the future, Kunze predicted that the trend will be bot networks, something her company has already re-architected to support. "They've predicted a bot for every person, but I think we'll have multiple ones and one for each device," she said. "I'm hoping for breakthroughs in natural language understanding, because we won't get there just with machine learning."
Topics:
4G
,
Artificial Intelligence
,
Automotive
,
Bot Networks
,
Carsten Breitfeld
,
CES 2020
,
Chatbots
,
Conversational AI
,
CTA
,
Daryl Cromer
,
Data Privacy
,
Deep Learning
,
Electric Cars
,
Faraday Future
,
Future PLC
,
Lauren Kunze
,
Lenovo Research
,
Machine Learning
,
Microsoft
,
Mobile
,
Natural Language
,
Pandorabots
,
Privacy
,
Sensors
,
Tay