At a CES 2021 panel, Insider Inc. chief marketing officer Jenifer Berman described a surge of "consumers that put their purchasing power behind brands that represent their beliefs," such as racial equity and sustainability. She noted that, with the advent of the COVID-19 pandemic, brands shifted their messaging so as not to appear tone deaf. Nissan U.S. vice president and chief marketing officer Allyson Witherspoon reported that her company, for the first time, wasn't trying to sell cars but instead to how to support consumers.
"We focused on how we can support those with financial hardships and the role of the vehicle as a place to create a safe, quiet space," she added. Spotter founder and chief executive Aaron DeBevoise reported that, on YouTube, he saw more creators doing things inside the home, from cooking to workouts. Consumers also shifted from watching that content on mobile devices to TVs.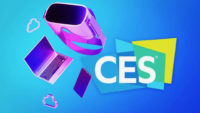 With regard to the push towards racial equality that started over the summer, Vice Media Group president of global news and entertainment Jesse Angelo stressed that, "we heard loud and clear from our audiences is they want authenticity."
"They don't want performative actions — they want brands to put their money where their mouth is," he said. "Brands that take up that cause will be rewarded by youth audiences."
"It's said that millennials have a [BS] detector," Angelo added. "But Gen Z has a [BS] flamethrower. Young people are interested in news that aligns with purpose and cause … that skyrocketed after COVID-19. But they want quality news from brands they trust, and they don't trust social media platforms."
WildBrain chief executive and vice chair Eric Ellenbogen noted that the youth market has a "voracious appetite for content," with kids' channels comprising 35 of the top 50 channels at some point during the pandemic. As an animation company, WildBrain was able to distribute 700 workstations to its Vancouver workers and was soon up-and-running with 14 shows.
"I don't know that it fundamentally changed behavior as much as it did accelerate trends in the zeitgeist, acting as a catalyst," he said. He added that, "over 60 percent of families are saying they spend their family time with their smart TVs." "That's a very good thing in the media landscape," he said.
DeBevoise added that, although revenue has declined on YouTube, monetization has increased. He pointed to top YouTube star MrBeast, who has created videogames, e-commerce and launched multiple cross-platform channels. "These creators are fueling a more stable and powerful future for themselves."
Witherspoon pointed out that trends include more first-time car buyers, and a shift from commuting to family car trips as well as an acceleration in e-commerce. "Things that were six months out were often deployed within one month," she said.
Berman asked the panelists to name the most important new rule for marketers. "Listen to your workforce, your teams, listen to your audiences," suggested Angelo. "The flip side of the pandemic is that, when we come out of this, there will be an emphasis on finding joy and celebrating life, especially for young audiences. Think about how to set yourself up for that."
Click here for more information on the speakers, panels and new products at CES 2021 (#CES2021).
Related CTA Articles:
Lessons From the World's Most Influential CMOs
Navigating Marketing During a Pandemic
Topics:
Aaron DeBevoise
,
Allyson Witherspoon
,
Animation
,
Brands
,
CES
,
CES 2021
,
COVID-19
,
E-Commerce
,
Eric Ellenbogen
,
Gen Z
,
Insider
,
Jenifer Berman
,
Jesse Angelo
,
Marketing
,
Millennials
,
MrBeast
,
Nissan
,
Racial Equality
,
Smart TVs
,
Social Media
,
Spotter
,
Vice Media Group
,
Videogames
,
Wildbrain
,
YouTube