CES 2019 keynotes will reflect the priorities of industry leaders and the Consumer Technology Association (CTA) with corporate presentations by IBM, LG, Verizon, AMD, a keynote policy talk and panel featuring Secretary of Transportation Elaine Choa and president and CEO of the National Safety Council Deborah Hersman, and a mobile and marketing focused keynote panel with AT&T, Adobe, National Geographic and Magic Leap. Topics range from artificial intelligence, display technology, smart products, telecom and transmission to core technology, the future of transportation, 5G, hyper-connectivity and consumer engagement.
IBM chair, president and CEO Ginni Rometty, who last delivered a CES keynote in 2016, will bring the IBM theme "Bring Smart to Work" to CES. "IBM is changing the way the world works. At CES 2019, IBM will showcase how technologies like AI, quantum computing, blockchain, and IoT enable us to enact that change," the company notes on its CES website.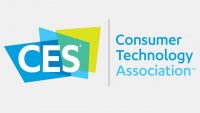 In her keynote, Rometty is expected to emphasize responsibility and trust as she presents an "outlook for how technology will significantly improve how businesses operate and people work and live." (Tuesday, January 8, 8:30 am — Venetian, Level 5, Palazzo Ballroom)
LG Electronics president and CTO Dr. I.P. Park will present the CES pre-show keynote on Monday night. Although LG is regarded as a leader in display technology and the company will show an 88-inch OLED and similar sized LED televisions among its products, LG says that it is transforming itself from a product manufacturing company to a lifestyle innovator and pioneering AI development to do so.
In their first CES keynote, Dr. Park "will offer fresh perspectives on how artificial intelligence will change customers' lives," according to LG's announcement. (Monday, January 7, 6:30 pm — Park Theater at Park MGM)
Verizon CEO Hans Vestberg will explore the future of connectivity through 5G as it fuels new technologies and services that will blend our physical and digital worlds. Verizon Digital Media plans a major presence at CES as it looks forward to serving a marketplace where 82 percent of Internet traffic will be video. "Verizon is paving the way for 5G," said CTA president and CEO Gary Shapiro. "We look forward to hearing Verizon's plans for the future that will spur new markets, create new jobs and connect communities around the world." (Tuesday, January 8, 4:00 pm — Venetian, Level 5, Palazzo Ballroom)
AMD president and chief executive Dr. Lisa Su will take the keynote stage as the company continues to grow its market share. AMD is expected to announce its latest Ryzen and Threadripper processors and new, more powerful graphics cards. Dr. Su's keynote "will provide a view into the diverse applications for new computing technologies ranging from solving some of the world's toughest challenges to the future of gaming, entertainment and virtual reality with the potential to redefine modern life," according to CES. (Wednesday, January 9, 9:00 am — Venetian, Level 5, Palazzo Ballroom)
Expect Elaine Chao to address issues of trust and responsibility when she opens the keynote session on the Mobility Revolution. Notably absent from the keynote stage this year are automotive companies, but they will not be absent from the conversation as Chao talks about the future of transportation and panelists discuss the importance of establishing public trust to ensure consumers understand the benefits of self-driving vehicles and that deployment of the technology is safe. (Wednesday, January 9, 11:00 am — LVCC, North Hall, N257)
The marketing and media-oriented C Space continues to grow in size and substance. This year's C Space keynote, titled "New Frontiers in Mobile," features a conversation with AT&T Communications CEO John Donovan and MediaLink chairman and CEO Michael Kassan. They will explore what CES describes is "the 4th Industrial Revolution, as 5G opens up a new world of opportunity for robotic manufacturing, AR/VR and mixed reality, sporting experiences, public safety and beyond."
National Geographic CMO Jill Cress; Deloitte Digital CMO Alicia Hatch; Omar Hatch, chief product officer of Magic Leap; Adobe CMO Ann Lewnes; Mark Penn, president and managing partner of The Stagwell Group; and Philip Thomas, chairman of the Cannes Lions will discuss how global companies are developing marketing strategies to best engage consumers in this mobile-first, hyper-connected, data-driven world. (Wednesday, January 9, 2:00 pm — Park Theater at Park MGM)
Many CES keynotes will be live-streamed or available as video replay for those unable to attend at the show.
Topics:
Adobe
,
Alicia Hatch
,
AMD
,
Ann Lewnes
,
AT&T
,
Cannes Lions
,
CES 2019
,
CTA
,
Deborah Hersman
,
Deloitte Digital
,
Elaine Choa
,
Ginni Rometty
,
Hans Vestberg
,
I.P. Park
,
IBM
,
Jill Cress
,
John Donovan
,
LG
,
Lisa Su
,
Magic Leap
,
Mark Penn
,
MediaLink
,
Michael Kassan
,
National Geographic
,
National Safety Council
,
Omar Hatch
,
Philip Thomas
,
The Stagwell Group
,
Verizon