A number of startups at the Sands Convention Center during CES are showcasing solutions for targeted problems and shortcomings within the overall VR experience. Some plan to develop products, while others hope to license their technologies and IP to others. IonVR is showing lens-based tech that reduces motion sickness and latency in mobile VR. The Eye Tribe is working on foviated rendering and an interface based on eye tracking, while Reach Bionics is developing a UI based on facial expressions.
IonVR (Sands #81533) has developed custom optics and onboard processing technology to greatly reduce the problems of motion sickness, latency, and motion blur in mobile VR (phone-based VR) headsets. We were very impressed by their demo. It did appear to make the image noticeably smoother and clearer, even with fast head motions. They would not say how it worked, but our guess is that it involves lens microvibrations.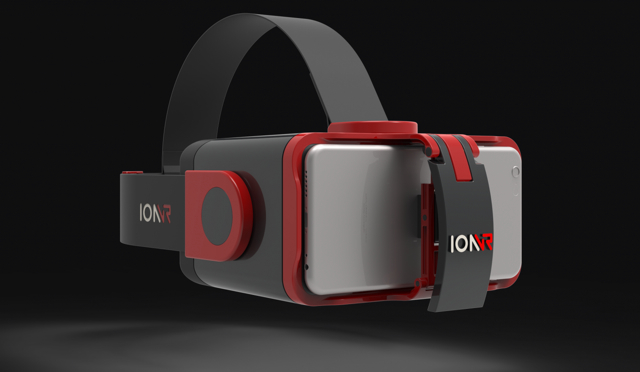 IonVR has a cooperative agreement with Intel, and is also demonstrating the technology in the Intel booth. The company has partnered with, among others, The Virtual Reality Company, and is working with Robert Stromberg, director of Fox's "The Martian VR Experience." We will invite them to demo at a future ETC event.
Three years ago a group of multimedia technology, eye tracking, and usability PhDs in Copenhagen started The Eye Tribe (Sands #80344). Today the group is marketing two sizes of thin eye-tracking bars ($99, $199), while also looking to license eye-tracking and rendering technology for VR experiences.
The original use case, and the genesis for the tracking bars, was enhanced communication tools for people with ALS. As VR emerged, they expanded their R&D to include VR and HMDs. Based on their own research, as well as published research by Microsoft and others, they have developed code for two levels of foviated rendering, and are working towards three levels. The goal is 300 fps in each eye; far exceeding the 120 fps that is believed to produce a seamless experience.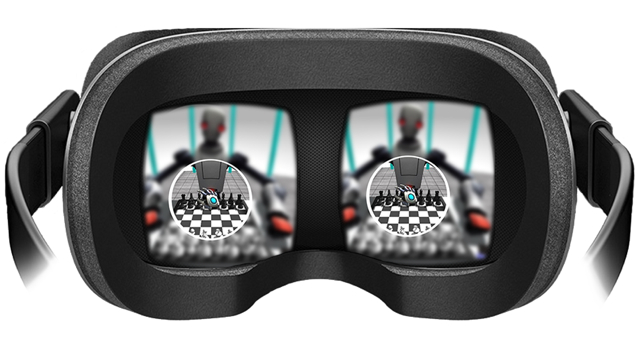 The Eye Tribe demo was effective, but it was clear that they are still in development. After registering my eye position within the HMD by looking at the on-screen locations of 9 sequential circles, I wandered through a medium-resolution medieval scene triggering effects by looking at objects.
The outer low-resolution layer of the foviated rendering was intentionally clearly visible. When it was turned down, the experience was like looking into a slightly steam-covered mirror after you have cleared a patch to see your reflection. It demonstrates their understanding of the problem and the potential of their three level solution.
Reach Bionics (Sands #80251) is another company that has pivoted from a therapeutic use case to the world of VR. Working with the USC School of Physical Therapy, the company has been developing controllers that respond to micromuscle movements around the ear for people with spinal cord injuries. They have embedded that sensing technology into a foam gasket that fits between your face and the HMD.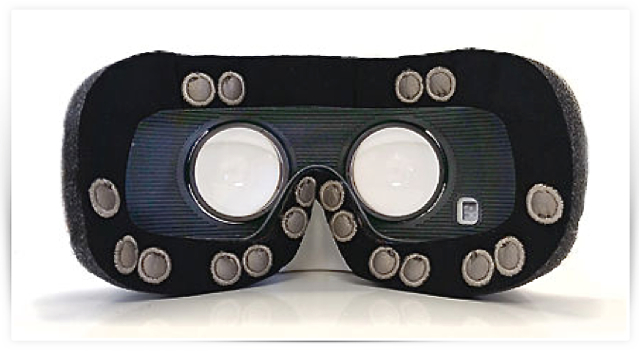 It is designed to recognize coarse facial movements such as raising your eyebrows or lifting your cheeks in a smile. Reach hopes to license the technology for value-added integration into HMDs or a 3rd party face mount. Down the road they may explore increasing the sensitivity of the mask so it could be used to detect facial micromuscle movements and, by extension, micro-emotions. That would be useful for content development and market research.
Check back with ETCentric tomorrow; we'll have more on other compelling startups from the Sands including Impulsonic, Freefly VR and ImmersiON VRelia. [UPDATE: Part 2 is now available.]
Topics:
ALS
,
CES 2016
,
Copenhagen
,
CTA
,
FOX
,
Freefly VR
,
Headset
,
HMD
,
ImmersiON VRelia
,
Impulsonic
,
Intel
,
IonVR
,
IP
,
Las Vegas
,
Licensing
,
Microsoft
,
Mobile
,
Mobile VR
,
Motion Blur
,
Reach Bionics
,
Robert Stromberg
,
Smartphone
,
TDVision
,
The Eye Tribe
,
The Martian VR Experience
,
The Virtual Reality Company
,
USC
,
Virtual Reality
,
VR