With the annual Consumer Electronics Show just around the corner, we've compiled a first pass list of products and services we're looking forward to seeing in Las Vegas next week. We believe these should be of particular interest to those who work in entertainment media. While we anticipate seeing products that directly compete or overlap with those on this list — and we hope there will be plenty of additional surprises — we wanted to share some of the expected highlights in advance.
Today's list focuses on gaming, wearable devices, connected vehicles, 3D printing and related technologies. We'll have more interesting products when we continue the list tomorrow.
Anki: Drive Racing Game
CES Innovations Design and Engineering Award
From the CES site: "Anki Drive is a racing game that uses robotics and artificial intelligence to combine the physical attachment of toys with the progressive experience of video games. Anki Drive consists of the cars, the track, and iOS device as a remote."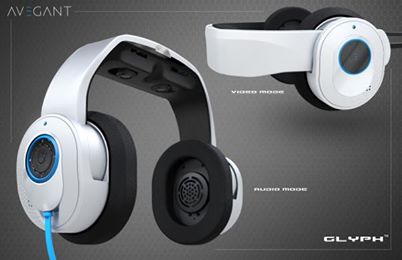 Avegant Glyph: Virtual Reality Headset
"It's like watching an 80-inch TV, except the picture you're seeing isn't on an LCD screen — it's being projected directly into your eyes," writes David Pierce for The Verge. "The picture I see already looks beautiful: high-res, colorful, and accurate, with none of the screen-door effect or pixellation of a device like the Rift. When I turned my head, so did my character. This happened with no work from either Infinity Ward or Avegant, but the real possibilities will come if the company can convince developers to build specifically for its platform. The Glyph is coming later in 2014 — a Kickstarter campaign for preorders begins January 22nd."
Brunton: Hydrogen Reactor
CES Innovations Design and Engineering Award
From the CES site: "The Brunton Hydrogen Reactor is a high-science portable power device that combines hydrogen and oxygen to produce electricity on-the-go. Using rechargeable hydrogen power it gives users the unique opportunity to stay charged without ever plugging in."
Cinemo: Distributed Playback for Connected Cars
CES Innovations Design and Engineering Award
From the CES site: "Distributed Playback revolutionizes the way multimedia is consumed in a car. First time ever to perfectly share, control and play the same movie content synchronized on the infotainment display and mobile Apps for a group watching experience." For more information, visit the Cinemo site.
Formlabs: Form 1 3D Printer
CES Best of Innovations Award
From the CES site: "The Form 1 3D printer is the world's first high-resolution, desktop stereolithographic printer, designed to bring the gold-standard in 3D printing technology to a wider audience, in an exquisite marriage of industrial design and technology."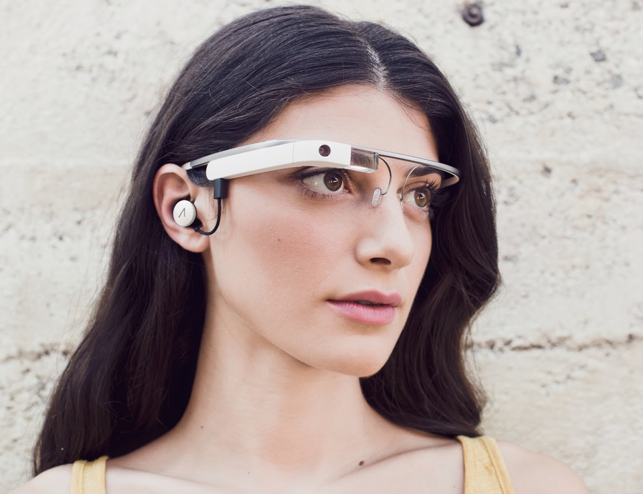 Google: Google Glass Wearable Computing
"Following its Project Glass foray into wearable technologies, Google is preparing a second version of Google Glass for 2014. The news was revealed by Dr. Mary Lou Jepsen, head of Google's [x] labs display division," reports Pocket-lint. "She didn't name specific features for the second version, but it sounds like style will have a major place in the product when it reaches customers in 2014. Wearable technologies are similar to the different kinds of clothes people wear, Jespen noted. Perhaps we'll see multiple colors."
Harman International: Aha Radio
CES Best of Innovations Award
The CES Innovations Awards site describes Aha Radio as a "cloud-based platform that delivers 40,000+ programs from the Web and location-based services (LBS) straight to the car's dashboard through a seamless connection with an Aha smartphone app for iOS and Android systems."
Leap Motion: Leap Motion Controller
"This pint-sized USB accessory for Windows PCs and Macs is an $80 preview of where man-machine interfaces may be headed," suggests TIME. "Plug it in, plop it on a flat surface, and you can perform tasks — from playing games to reading New York Times stories — by waving your hands in the air. It can even detect the angle your palms and how many fingers you're sticking out. The technology is also being built into laptops, starting with HP's Envy17 Leap Motion SE." For more information, visit the Leap Motion site.
Matterform: 3D Scanner
"The Matterform 3D Scanner allows anyone to take a physical object and turn it into a digital 3D model on their computer," suggests the Matterform site. "Our Scanner works with any 3D Printer or online 3D printing service so it'll work with whatever printer you already have or any printer you're considering getting in the future."
Microsoft: Xbox One Game Console & Entertainment Hub
"Officially, Microsoft's Xbox One is a game console, but its aspirations go far beyond play," notes TIME. "With built-in video calls via Skype, integration with cable and satellite TV boxes and an interface derived from Windows 8, it's really a living-room PC. The most intriguing technology is built into the new Kinect sensor, which understands spoken commands, recognizes faces and can even measure your heart rate. Some aspects of the One are still rough around the edges, but it's going to be fascinating to see where it goes."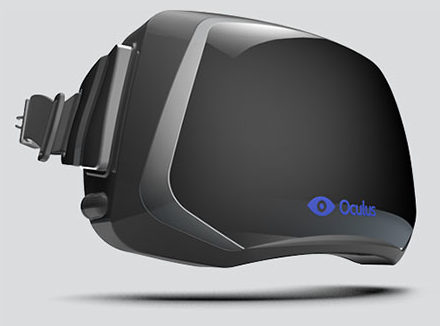 Oculus VR: Oculus Rift Virtual Reality Head-Mounted Display
According to The Verge: "What Marc Andreessen and Chris Dixon saw was the culmination of what Oculus plans to unveil at CES this year: a prototype version of the Oculus Rift headset that the company claims will no longer make people sick when they use it. It's higher resolution, lower latency, and effectively eliminates the motion blur of the original $300 dev kit that went on sale last year. And importantly, it now incorporates full positional motion tracking so the headset actually knows where your head is located."
ooVoo: Social Video Chat and Instant Messaging
CES Innovations Design and Engineering Award
From the CES site: "ooVoo provides a high-quality, free, social video chat service and integrated instant messaging for more than 85 million registered users worldwide. With multi-party HD video users around the world are connected to friends, family and loved ones."
OUYA and fuseproject Open Sourced Gaming
CES Innovations Design and Engineering Award
From the CES site: "OUYA is on a mission: upending the current console model to bring gaming back to TV. Inspired by the indie movement gaining momentum, OUYA partnered with fuseproject with a dream: open sourced gaming."
Philips: Fidelio E5 Wireless Surround Cinema Speakers
CES Best of Innovations Award
From the CES site: "Philips Fidelio E5 wireless surround cinema speakers and their wireless active subwoofer, offer a phenomenal stereo music listening experience that can transform instantly into a true 5.1 wireless surround sound system." Check out the video for more info.
Pioneer Electronics: AppRadio 3
CES Best of Innovations Award
From the CES site: "Pioneer's revolutionary AppRadio 3 is the first car stereo to revolutionize the driver's experience by bringing compatible phone apps to the dash for the ultimate in-vehicle smartphone experience. With AppRadio, you can access your phone's Calendar, Maps, Photos and other compatible apps directly on the Pioneer touchscreen right in your dashboard."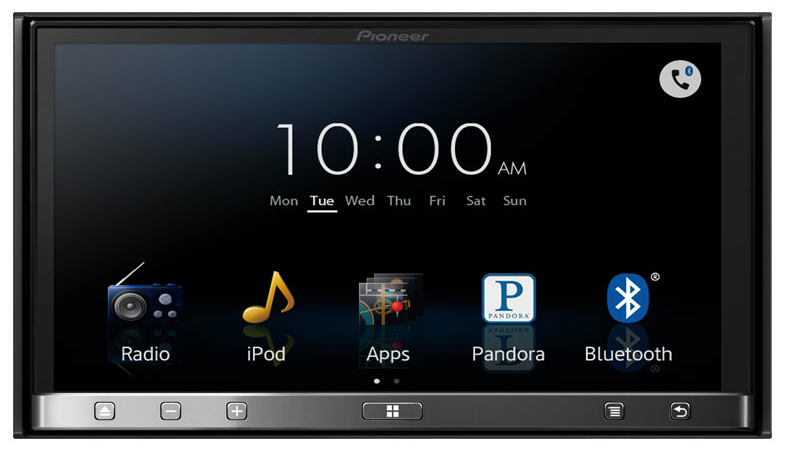 Samsung: Galaxy Gear Smartwatch
CES Innovations Design and Engineering Award
From the CES site: "Samsung is revolutionizing the way consumers interact with mobile devices with Galaxy Gear, Samsung's first wearable smartphone experience. This groundbreaking device keeps you connected like never before by recognizing and responding to your needs."
Sonic Emotion: Absolute 3D Sound
CES Innovations Design and Engineering Award
From the CES site: "Absolute 3D sound is an embedded technology for the consumer electronics market that allows brands the ability to create a virtual 3D sound field across the entire listening area and provides every listener a 3D sound experience without dead zones." Visit the Sonic Emotion site for additional details.
Southern Telecom: Smartab Jr. 2 Tablet
CES Innovations Design and Engineering Award
From the CES site: "Smartab Jr. 2 is pre-loaded with over 70 apps and books including top-rated content from Disney and Marvel. Featuring a super-fast quad-core processor and HD display, the tablet provides children with a great user experience similar to 'grown-up' devices."
Tobii Technology: Tobii EyeMobile
CES Best of Innovations Award
From the CES site: "EyeMobile is a lightweight accessory that enables eye control capabilities on Windows 8 tablets. EyeMobile provides individuals with mobility challenges with a hands-free way to enjoy full tablet computer functionality."
zSpace: Interactive 3D Environment
CES Innovations Design and Engineering Award
From the CES site: "zSpace is an interactive 3D environment designed to complement all aspects of computing in education, training and simulation. zSpace combines an HD display, 3D glasses and stylus used to visualize and interact with virtual images as if they were real."

Topics:
2014
,
3D
,
Aha
,
Anki
,
App
,
AppRadio
,
Auto
,
Brunton
,
Car
,
CEA
,
CES
,
Connect
,
Connected
,
Consumer
,
Drive
,
Electronics
,
Emotion
,
EyeMobile
,
Formlabs
,
Galaxy
,
Game
,
Gaming
,
Gear
,
Glass
,
Glyph
,
Google
,
Harman
,
HMD
,
Hydrogen
,
Las Vegas
,
Leap Motion
,
Matterform
,
Microsoft
,
Music
,
Oculus
,
ooVoo
,
Ouya
,
Philips
,
Pioneer
,
Printer
,
Radio
,
Rift
,
Samsung
,
Scanner
,
Show
,
Smartphone
,
Social
,
Sonic
,
Sound
,
Tablet
,
Tobii
,
VR
,
Wearable
,
Xbox
,
zSpace