"Technology is a continuum. All the technology that you see in those halls will be in a landfill in 10 years," said Marc Benioff, chairman and CEO of Salesforce.com, at the CES Brand Matters keynote. "We're all in this industry because we love disruption." He and a panel of chief marketing officers talked about how technology has changed marketing, noting the various challenges and opportunities as companies transition over to the cloud.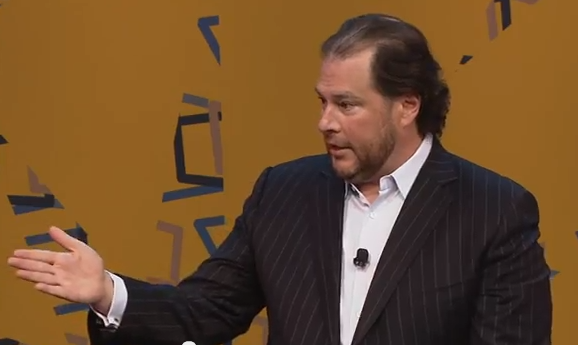 "Customer service is the future of profitability in every major corporation," Benioff continued. "As all companies become cloud companies and become connected, trust must come first." He explained that companies need to create a community between their products, customers, partners and employees – and many haven't. Without strong service and trust, consumers will voice their negative experiences on today's numerous digital platforms. Benioff called this customer service-marketing relationship a "circle of love with [a] vendor."
"Make trust the No. 1 value. Our second value is growth… and then innovate; these three values will be important for all companies going forward," he concluded. Likewise, Josh Silverman of American Express noted, "There's a set of opportunities involved in the cloud as to how you engage with your consumers… then the responsibility to use that carefully is important. We as consumers are bombarded daily."
With the mobile revolution and cloud expansion, the amount of data available to marketers has increased exponentially, but as panelists pointed out, the ability to make something of that data is crucial going forward. "Just because you got a lot of data out there, it doesn't equal knowledge and insight," said Joseph Tripodi of Coca Cola. "I think the challenge is how you sift through all that and have a comprehensive marketing strategy."
And then insight only goes so far; in addition to the strong emphasis on good customer service and experiences, the advertising content must ultimately be high quality. "If it's not interesting to the consumer, it doesn't matter how targeted it was," said Tripodi. "At the end of the day, our brands have to deliver an emotional connection."
Beyond the cloud, other technologies are providing new marketing opportunities and partnerships. Keith Weed of Unilever noted the new home devices from Samsung – like digital refrigerators and washing machines – can construct shopping lists, some specifically featuring Unilever products. "There is a blurring going on like we've never seen before," Weed noted.
Michael Bowling of AT&T also highlighted the increased significance of marketing in the coming years. "CMOs are going to direct the technology investment in the future… [They're] really going to change how we bring products and services to our customers," rather than chief technical officers.
The CES Brand Matters video is available on YouTube.