Graphic artists and design engineers will be interested in the Leonar3Do for ART immersive 3D interactive toolkit. The program is easy to learn and facilitates intuitive, real-time design, and saves to standard, 3ds or stl files that are exportable to other programs (including Autodesk 3DS Max). The company is also introducing its 3D app builder software, Vimensio, and its latest hardware innovation, HelloVR, which replaces the 2D mouse with your smartphone.
Leonar3Do, which debuted last year, is being used in 27 countries, mainly in universities. Zach Arenson, a BFA candidate in 3D design and cinema at the University of Iowa, was in the first U.S. class to use it.
"Our professor heard about it through the grapevine, flew to Budapest and bought a full software set on a whim," Arenson said. "We had the first classroom set, the 1.0 version."
Arenson said the learning curve on LeoArt was about 10 hours, as compared to "hundreds of hours" on his "go-to program," 3DS Max, which is geometry-based. "LeoArt is made to simulate sculpting. It's organic, quick, intuitive and instant. No rendering. I can make shapes in real time and not have to worry about how many polygons and their density."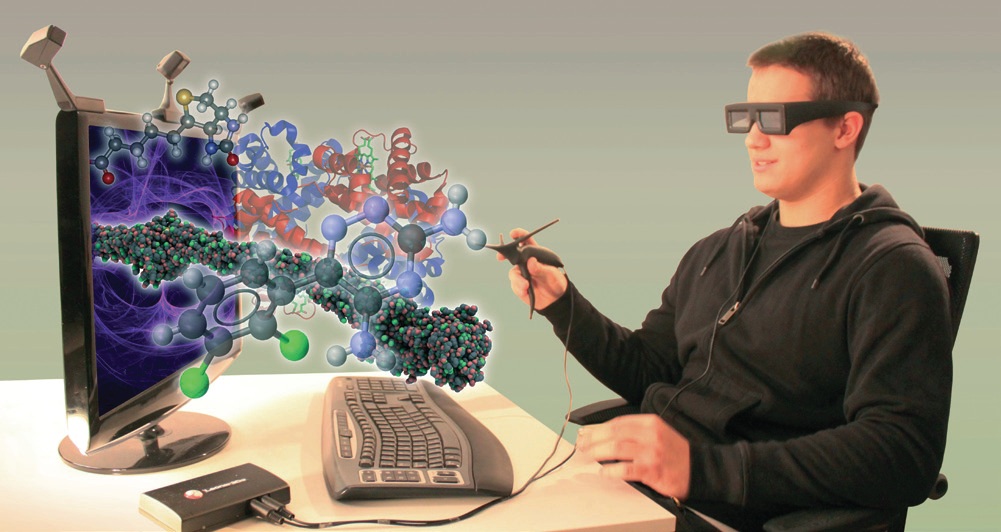 Users start by selecting a basic "primitive" – sphere, cone, rectangle or cylinder. Pop on some 3D glasses and you're ready for action, manipulating the shape by moving a stylus in front of the screen. Hold down a button and push in to create a hole, depress the button inside the shape to draw out mass.
The package is priced at $500 per station (volume discounts are available), and in addition to the software includes a stylus, sensors and glasses, but not the 3D monitor (although the company makes recommendations). Director of marketing Roland Manyai said the company is just laying the groundwork for its big U.S. push, and will be in Southern California for meetings and demos next week.
Leonar3Do is in the South Hall this week, booth #36278. For those not in Las Vegas, more info is available on the company's CES microsite.