Beijing-based ByteDance plans to debut a paid music service for its video app TikTok in fall 2019, aimed at poorer countries where the industry's dominant services, Apple Music and Spotify, have not yet taken root. Executives at India's two largest labels, T-Series and Times Music, reported that ByteDance has already acquired rights. TikTok and its Chinese equivalent Douyin, have been downloaded more than 500 million times; TikTok popularized the world's No. 1 song for the past month, "Old Town Road."
Bloomberg reports that, according to sources, "the new app will include a catalog of songs available on-demand, as well as video, and isn't a clone of Spotify or Apple Music." The new app is reportedly being demonstrated to music executives.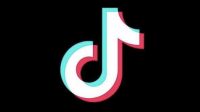 ByteDance is valued at $75+ billion, making it "one of the world's most valuable startups." Since debuting Toutiao, a news aggregation app, ByteDance launched TikTok, which "extended ByteDance's reach around the world, a rare feat for a Chinese technology company" that enabled it to monetize its activities via advertising.
The upcoming paid music app is intended to "reduce its reliance on advertising and prove subscription music can work in emerging markets." Thus far, paid music services flourish only in Western markets; the most popular online music services in Asia, including Tencent's QQ Music and Google's YouTube, are free, and only 10 percent of Spotify's customer base resides in Asia, the Middle East or Africa.
Tencent Music Entertainment is "the dominant music company in China," but makes six times more from social entertainment than subscriptions. ByteDance's music subscription will pit it against Tencent, which is the parent company of China's most popular app, WeChat. Currently, Tencent's music services are aimed solely for the Chinese market.
ByteDance has not yet nailed down rights to Universal, Warner and Sony, whose music catalogues "account for a minority of listening in most emerging markets." But these rights would be crucial if ByteDance decides to expand the new app in Europe, North America or South America. The three largest music purveyors would welcome the business, but sources said they "won't grant the rights for the paid music service without sorting out the rights for TikTok as well."
Topics:
Advertising
,
App
,
Apple Music
,
Beijing
,
ByteDance
,
China
,
Douyin
,
Google
,
India
,
Music
,
On Demand
,
QQ Music
,
Social Media
,
Song
,
Sony Music
,
Spotify
,
Subscription
,
T-Series
,
Tencent
,
TikTok
,
Times Music
,
Toutiao
,
Universal Music Group
,
Video
,
Warner Music
,
WeChat
,
YouTube