Two months from now, the Buffer Festival in Toronto plans to bring some of the more compelling YouTube content to the big screen. The festival will be held November 8-10 at several theaters throughout Toronto, such as TIFF Bell Lightbox, Scotiabank Theatre, Glenn Gould Studio and the Jane Mallett Theatre. While YouTube content has been included in other film festivals before, there has never been a festival solely dedicated to the video site's content and its creators.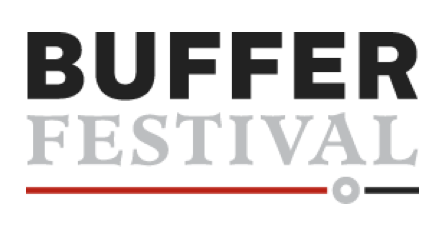 "Fest organizers describe the event as a digital version of the Toronto International Film Festival," reports Variety. "The Buffer Festival is being presented by Canadian YouTuber Corey Vidal and his ApprenticeA Prods., co-produced with the Canadian Film Centre's Media Lab."
YouTube is also working with the Toronto International Film Festival to screen 40 films as part of its Short Cuts Canada program at YouTube.com/TIFF 24 hours after the films premiere.
The Buffer Festival will offer 50 feature length shows that fall under two categories: YouTube content across a variety of genres and content presented by notable YouTube creators. The event will include presentations, Q&A with creators, music, parties and more.
"There is so much incredible content being made specifically for YouTube, and as a full-time YouTuber I am delighted to showcase some of that talent," Vidal said.
The complete schedule for the Buffer Festival will be released September 23rd.
At present, YouTube content creators scheduled to participate include Vidal (whose YouTube username is "coreyvidal"), The Fine Bros. (thefinebros), Charles Trippy (CTFxC), Charlie McDonnell (charlieissocoollike), Craig Benzine (wheezywaiter), Grace Helbig (dailygrace), Hannah Hart (myharto), Jack Douglas (JacksFilms), Jesse Wellens (PrankvsPrank), Michael Buckley (whatthebuckshow), Peter Chao (pyrobooby), Tay Zonday (tayzonday) and ASAPScience.
Topics:
Benzine
,
Buffer
,
Buffer Festival
,
Canada
,
CFC
,
Chao
,
Charles Trippy
,
Cinema
,
Corey Vidal
,
Douglas
,
Festival
,
Film
,
Fine Bros
,
Glenn Gould
,
Hart
,
Helbig
,
Jane Mallett
,
McDonnell
,
Media Lab
,
Movie
,
Scotiabank
,
Short Cuts
,
Stream
,
Streaming
,
Theater
,
TIFF Bell Lightbox
,
Toronto
,
Video
,
VOD
,
Wellens
,
YouTube
,
Zonday