On April 13, Broadcom vice president of sales Nilesh Mistry warned clients that the lead time for ordering parts has now grown to at least 26 weeks due to breakdowns in the supply chain. At Broadcom, which makes components for Apple iPhones, the typical lead time for deliveries had been two-to-three-months. Mistry explained that lockdowns in factories in Malaysia, Thailand, Singapore and the Philippines were "closing or severely restricting business operations." Anything ordered now won't arrive until the holiday season.
Bloomberg reports Mistry added that, in addition to lockdowns, "air and sea transport options have become unreliable and become more expensive and have increased delays." Among those companies that rely on Broadcom chips are Apple and Samsung Electronics. Its switch chips also go into machinery used by Cisco Systems, Huawei, "and companies such as Amazon that build their own gear."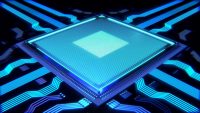 On March 12, Broadcom chief executive Hock Tan told investors that "fundamental demand was still strong and he hadn't see any negative impact in the first quarter of the year … [but] 'visibility was lacking'."
In a "related risks" section of a regulatory filing, Broadcom also "highlighted that a main warehouse and a number of assembly and test subcontractors are in Malaysia, which has shut down all non-essential businesses." "An extended closure of these facilities may require us to move assembly and test services to providers in other countries, and may, eventually, lead to a shortage of some components needed for our products," it added.
Bloomberg points out that, "Broadcom is part of the same supply chain that most of the world's chipmakers use to outsource production, testing and packaging of their products … [and is] a critical link for products from mobile phones to data-center hardware." Delays in receiving semiconductors could "potentially [lead] to missed launches of some of the world's most high-profile and widely used electronic devices."
At Hon Hai Precision Industry (better known as Foxconn), founder Terry Gou said that, despite a faster reopening of China's production than expected, he "worried that disruptions outside of China could become an issue as the coronavirus spreads globally."
Investors are likely to pose questions about supply chain issues to Intel and Texas Instruments when they report earnings. Also potentially impacted are Qualcomm, Nvidia and Advanced Micro Devices (AMD), which rely on Taiwan Semiconductor Manufacturing to build their products, which are "then tested and packaged by other companies in China and Southeast Asia."