Palo Alto-based Boxfish released a new Android version of its second screen TV guide app last week. The Boxfish app, which first launched on iOS in August 2012, monitors conversations in real time based on nearly 1,000 U.S. channels in order to make TV searchable via key topics. The data that is analyzed by Boxfish could potentially one day power consumers' DVRs and cable boxes. Since last year's iOS launch, the company has been working to perfect the identification of topics.
"The new Boxfish Android app automatically displays two hashtags with key topics per channel, and these get automatically updated as news anchors switch to the next topic or as a show goes into commercial break," reports GigaOM.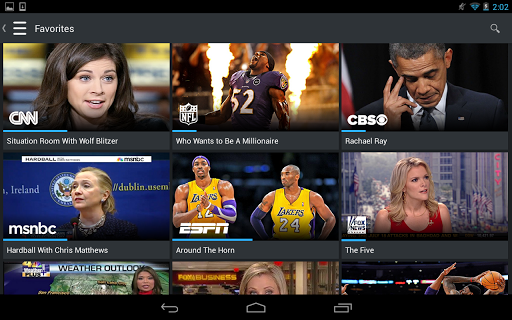 Topics are identified through cluster analysis and the app gathers meaning from the context of which words are used in order to make sense of TV in real time.
"The new Android app lets users check out the current topics on any given show, search for topics across all channels and set alerts for their favorite shows," explains the article. "It also allows users to control their DirecTV and Google TV set-top boxes, making it possible to to tune into a channel as soon as you discover that a certain keyword has been mentioned."
According to Boxfish co-founder and CEO Eoin Dowling, the company has developed an API to provide access to its data — and is talking to cable providers, CE companies and others that may be interested in its potential.
"TV makers could for example use Boxfish's real-time data to make viewing suggestions that are much more fine-tuned than simple show-based recommendations," notes GigaOM. "Likewise, DVRs could become much better at serving the things you really want to watch, for example by letting you jump right to a news segment you care about, as opposed to making you sit or fast forward through an entire show in search for those 45 seconds you want to watch."
"I just want to see people use this to build a better TV," said Dowling.
Topics:
Android
,
API
,
App
,
Boxfish
,
Cable Box
,
California
,
Channel
,
DirecTV
,
DVR
,
Google TV
,
Hashtag
,
iOS
,
Palo Alto
,
Real Time
,
Search
,
Searchable
,
Second Screen
,
Set-Top Box
,
Television
,
TV
,
TV Guide