Remote working, learning and home entertainment have soared during the COVID-19 pandemic, and with it, sales of personal computers. Gartner reports that sales of Chromebooks have risen 90 percent in the third quarter, in part driven by school districts' desperate need for Chromebooks and low-cost laptops for students learning from home. Gartner states that worldwide PC sales rose about 9 percent year-over-year in the quarter, with Chromebooks representing 11 percent of the combined market.
The Wall Street Journal reports that, "Canalys showed notebook and mobile workstation shipments also driving growth in the quarter, while sales of desktops and desktop workstations declined 26 percent." Likewise, IDC saw growth in notebook shipments but a year-over-year decline in desktops, save an uptick in gaming.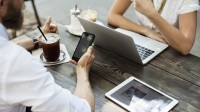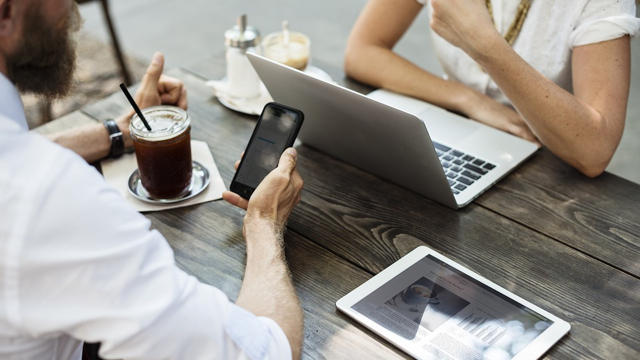 "It used to be the case that smartphones were king," said IDC research manager for mobile device trackers Jitesh Ubrani, who noted that smartphone shipments, which fell in Q2, are expected to decline further in Q3.
Gartner's preliminary data revealed that, "overall, PC shipments rose 3.6 percent to 71.4 million units in the third quarter, driven by an 11.4 percent growth in the U.S., the first time in a decade that the region has seen double-digit growth." IDC saw a 14.6 percent increase to 81.3 million units. Ubrani stated that notebook shipments would have been even higher had there not be a component shortage.
Gartner research director Mikako Kitagawa stated that, "while supply-chain disruptions tied to the pandemic have largely been resolved, shortages of components such as panels remained in the third quarter." The No. 1 vendor was Lenovo Group, with HP in the second position, and Dell Technologies, Apple and Acer creating the top five list.
The New York Times reports that a 41 percent surge in demand for Chromebooks and low-cost laptops "has created monthslong shipment delays and pitted desperate schools against one another." Common Sense Media reported that, in 2018, "10 million students didn't have an adequate device at home," a problem that's become enormous during the pandemic.
Futuresource Consulting education technology analyst Michael Boreham said that, "sellers are facing stunning demand from schools in countries from Germany to El Salvador," with global PC shipments to schools up 24 percent from 2019 in Q2.
Chromebooks, which run Google software and are made by numerous manufacturers, are particularly valued because of their lower price point. The result, said Boreham, has been "huge pressure on a supply chain that cobbles laptop parts from all over the world." Although the supply chain is running more smoothly, NPD Group consumer electronics analyst Stephen Baker noted that the demand is still "far over and above what has historically been the case."
Another challenge, said Trox chief executive Erez Pikar, is that manufacturers are "putting a priority on producing expensive electronics that net greater profits, like gaming hardware and higher-end computers for at-home employees." Pre-pandemic, Trox, which supplies devices to schools, predicted it would sell 500,000 devices to school districts in the U.S. and Canada. Now, that total will be two million, although "North American schools are still likely to end the year with a shortage of more than five million devices."
Topics:
Acer
,
Apple
,
Canalys
,
Chromebook
,
Common Sense Media
,
Coronavirus
,
COVID-19
,
Dell
,
Erez Pikar
,
Futuresource Consulting
,
Gartner
,
Google
,
HP
,
IDC
,
Jitesh Ubrani
,
Laptop
,
Lenovo
,
Michael Boreham
,
Mikako Kitagawa
,
Notebook
,
NPD Group
,
PC
,
Remote Learning
,
Remote Working
,
Smartphone
,
Stephen Baker
,
Trox