BlackBerry has finally done something it said it would never do: ditch its own operating system. Expected to ship by the end of November, Priv is based on the Android operating system but also incorporates BlackBerry's encryption technology, still considered superior by the government and industry entities that have been central to the company's success. Whereas BlackBerry phones once dominated usage among bank, law and other professional employment, the Canadian company lost market share to Apple and Android smartphones.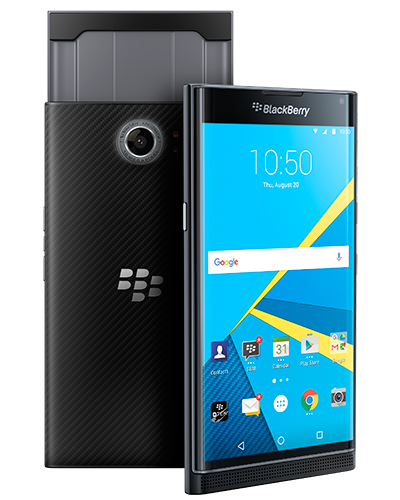 The Wall Street Journal notes that the company's bid to "adopt the most widely used smartphone operating system to attract new customers" isn't a sure thing, since BlackBerry Android phones will compete with a plethora of other Android devices. Both Apple and Samsung have also added more security to their handsets.
Mitch Black, president of MOBI Wireless Management, whose software lets corporations control their corporate networks from a central point, notes that "The percentage of [Apple] devices under management continues to increase," among the corporations his company works with.
Since BlackBerry's unsuccessful move into the consumer market in 2013, the company has released three devices, based on its own operating system, to try to lure back its "traditional enterprise customers." But business continues to be bad. For the quarter ending August 29, hardware revenue plunged almost 24 percent from the prior quarter.
"BlackBerry is largely counting on sales of higher-margin mobile-security software and services for enterprise customers to reignite growth," reports WSJ.
Whether Priv succeeds rests on whether or not carriers pick it up, not a given since BlackBerry lost support with its consumer-facing devices. Currently, AT&T distributes the Passport device launched in September 2014, as well as the Classic smartphone, also carried by Verizon. AT&T plans to sell Priv but, at least for now, Verizon, Sprint and U.S. Cellular will not.