Blackberry and Google have joined forces to develop an enterprise-friendly version of the Android operating system. The companies had already been working together on equipping phones with Android for Work, which helps keep mobile data for business and personal use separate. The new efforts will focus on security and application management features by integrating BlackBerry's BES12 security software into Android Lollipop. BES12 is compliant with multiple OS platforms and recently added support for corporate-issued iOS devices.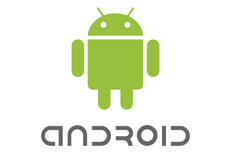 BES12 has built-in security support for Lollipop with enterprise mobility management features. "These features will integrate into the Android operating system to give it capabilities such as endpoint management through one consolidated console, app-wrapping and containerization features, and secured workspaces" reports CRN.
According to Micheal Kraner, CEO of Primary Support Solutions, "I think people really enjoyed their BlackBerries at a time, and if somehow you can combine the features that they loved about BlackBerry with Google it would be a marriage that consumers would be interested in."
The companies hope to introduce improved security and enterprise apps on Android. "New features are now available through Android and BES12 that enable organizations to further secure enterprise and personal data on Android devices, set new levels of hardware based encryption, and ensure tight integration with Google Play for Work," explains BlackBerry.
The possibility of an Android-powered BlackBerry phone is also rumored. According to Reuters, "BlackBerry is considering equipping an upcoming smartphone with Google Inc.'s Android software for the first time, an acknowledgement that its revamped line of devices has failed to win mass appeal."