The Bitcoin market, almost a decade old, is now skyrocketing in value. Behind Bitcoin's rising price are investments by Japanese investors and a heightened perception of global perils. Over the weekend, according to the website CoinDesk, the price of Bitcoin reacted to a sudden spell of speculative investment, trading above $2,200 on Monday, which represents more than 15 percent from the closing price of $1,913 on Friday. Bitcoin is up 397 percent from a year ago and 130 percent this year.
The Wall Street Journal reports that the current "surge of speculative investment in virtual currencies in general is also popping up owing to new fundraising efforts called token sales, or initial coin offerings." In these, based on a cryptoplatform called Ethereum,"startups are building Bitcoin-like coins into their products, and offering them to the public ahead of a product launch," raising "nearly $30 million through the first two weeks of May."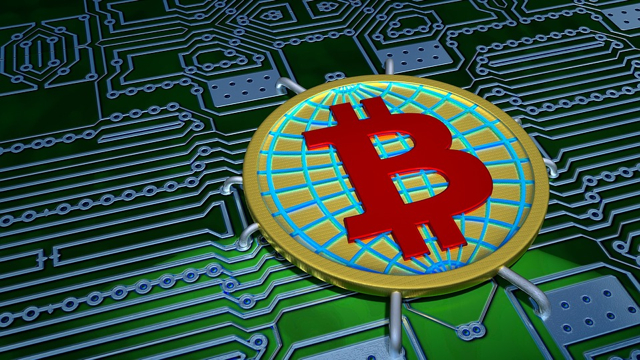 In Asia, says Crypto Compare's Charles Hayter, "the Japanese have caught the Bitcoin bug," with "a contingent of investors open to high-tech investments." But he warns of "irrational exuberance" in Japan's Bitcoin frenzy. Some also believe that companies are stockpiling Bitcoin in anticipation of cyberattacks, where hackers demand Bitcoin payment to release encrypted data.
Also supporting Bitcoin is "speculation that a longstanding and divisive Bitcoin debate about the structure of trading in the market may soon be settled" at a New York conference, Consensus. There, Fidelity Investments chair/chief executive Abigail Johnson will also describe her company's use of Bitcoin and its underlying technology, blockchain.
Inc. reports that Ethereum may soon be worth more than Bitcoin, noting that "what Bitcoin does for payments, Ethereum does for anything involving programming and computing." Using its own version of blockchain, Ethereum, which allows the user to host a crowdfunding campaign or smart contract, supports the ultimate goal of a decentralized Internet. "And it has a very good shot at becoming 'the new Internet', literally," says Inc.
Ethereum has a market cap of over $17 billion, compared to Bitcoin's $34 billion. Ethereum's value continues to climb, initially sparked by 86 new companies joining the Enterprise Ethereum Alliance. To buy Ether (the name of Ethereum's cryptocurrency), people can go to CoinBase or exchanges such as Kraken, Poloniex or Gemini, storing it in "any number of secure digital wallets, or even a physical wallet if you write down the information."
Topics:
Abigail Johnson
,
Asia
,
Bitcoin
,
Blockchain
,
Charles Hayter
,
Coinbase
,
CoinDesk
,
Consensus
,
Crowdfunding
,
Crypto Compare
,
Cryptocurrency
,
Cyberattacks
,
Digital Wallet
,
Enterprise Ethereum Alliance
,
Ether
,
Ethereum
,
Fidelity Investments
,
Gemini
,
Hackers
,
Initial Coin Offerings
,
Japan
,
Kraken
,
New York
,
Poloniex
,
Security
,
Token Sales
,
Virtual Currency