Big Tech companies have long regulated who can fix their devices, keeping components in short supply or simply providing them only to authorized repair shops. Now, a group of independent repair shop owners and activists are promoting right-to-repair legislation across the United States. Although such bills were put before state legislators in 27 states in 2021, more than have of them have been dismissed or voted down, often with the help of powerful lobbyists for Amazon, Apple, Google and Microsoft among others.
Bloomberg reports that U.S. PIRG, the federation of state public interest groups, is now detailing the environmental cost, reporting that U.S. smartphones account for 23.7 million tons of raw material and that "people holding onto their smartphones for an extra year would be the emissions equivalent of taking 636,000 cars off the road."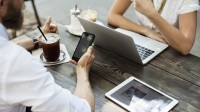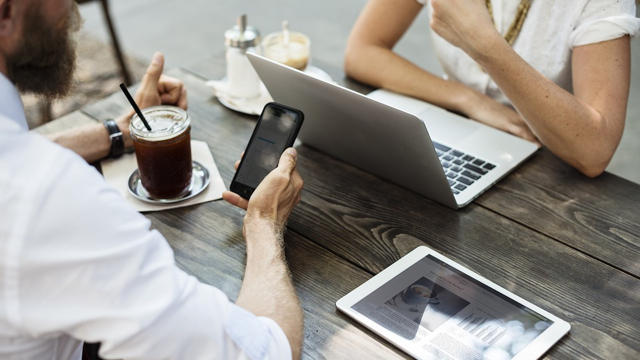 To oppose laws that would likely lower the number of new devices purchased every year, Microsoft opposed one in its home state, Google and Amazon fought another in Colorado and "trade groups representing Apple successfully buried a version in Nevada." Bloomberg notes that, "while tech companies face high-profile scrutiny in Washington, they quietly wield power in statehouses to shape public policy and stamp out unwelcome laws."
The argument of Big Tech is that, "right-to-repair laws would let pirates rip off intellectual property and expose consumers to security risks … [or that] unauthorized repair shops could damage batteries on devices, posing a threat of spontaneous combustion." But Colorado legislator Brianna Titone, who sponsored a repair bill noted that, "these companies have monopoly power … They're not looking for a compromise."
At TechNet, a trade group representing some Big Tech companies, vice president David Edmonson countered that, "allowing unvetted third parties with access to sensitive diagnostic information, software, tools, and parts would jeopardize the safety and security of consumers' devices and put consumers at risk for fraud."
But, early this month, the Federal Trade Commission reported that, "the current system for consumer electronics harms competition and economic development in low-income areas," a reality exacerbated by the COVID-19 pandemic such as the shortage of school laptops.
In Washington, legislator Mia Gregerson "sponsored another right-to-repair measure [that] stripped out language from the 2019 bill Microsoft disliked." But, again, the bill "didn't have enough support … [as] registered lobbyists from Microsoft, Google and Amazon all weighed in on the bill" as did TechNet and Entertainment Software Association, a video game lobbying group.
MacRumors reports that, although it opposes right-to-repair legislation, Apple "launched a worldwide Independent Repair Program that's designed to provide repair shops that are not Authorized Apple Service Providers [AASPs] with genuine parts, tools, repair manuals, and diagnostics for performing out-of-warranty repairs on Apple devices."
The repair program, which is free, requires providers to "have an Apple-certified technician perform the repairs … [and] some parts, like iPad displays, are not provided, leaving Apple and AASPs as the only repair option."