The Senate Judiciary Committee voted Thursday to advance a bill designed to level the playing field between Big Tech and smaller players forced to rely on the giant firms to reach customers. Allegations that the behemoths abuse their power to subjugate competitors and exploit consumers permeate Capitol Hill. After being reminded by Senator Amy Klobuchar (D-Minnesota) that antitrust laws haven't been meaningfully updated "since the birth of the Internet," the American Innovation and Choice Online Act was advanced on a bipartisan basis, setting it on a path for a full Senate vote.
The large technology companies are mobilizing what CNBC calls "massive lobbying and PR campaigns" to thwart passage of the bill, S.2992.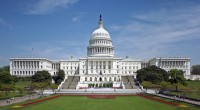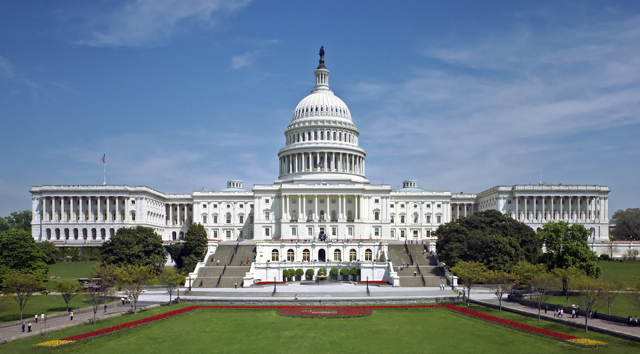 Forty smaller tech companies — among them DuckDuckGo, Yelp and Sonos — said in a joint letter to the Senate committee that the ability of dominant tech companies "to give their own products and services preferential placement, access, and data on online platforms and operating systems prevents companies like us from competing on the merits."
Klobuchar referenced Apple and Google "operating as twin monopolies with their app stores, using their market power to charge up to 30 percent" for competing app developers to reach users. The Judiciary Committee also has pending bill S.2710, the Open App Markets Act, which didn't reach a vote Thursday. Its supporters include Spotify, Epic Games and Match Group.
Led by Klobuchar and Chuck Grassley (R-Iowa), S.2992 "would make it illegal for an Internet platform to advantage its own products and services at the expense of other businesses that rely on the platform," writes The Wall Street Journal.
Opponents say the new law would jeopardize Big Tech's ability to keep consumer data secure, a claim IT-Harvest chief research analyst Richard Stiennon called "spurious" in The Washington Post. Another riposte tags the proposed legislation a boon to China.
In WaPo, Cowen tech policy analyst Paul Gallant called both arguments "the result of effective lobbying by the tech companies." Amazon and Facebook spent more than any other individual company on lobbying efforts through Q3 2021, at roughly $15 million each, according to WSJ.
Bloomberg reports the bill was amended to apply "to any company that has $550 billion net annual sales or 1 billion worldwide monthly users," capturing TikTok and WeChat, respectively owned by China's ByteDance and Tencent.
Senator Ted Cruz (R-Texas) said at the hearing that Apple CEO Tim Cook was so concerned about proposed "sideloading" of Apple apps (i.e., sale through third-parties) that he phoned the legislator on Wednesday for a 40-minute chat. The call signals "how fiercely [Apple] will defend the way its App Store for iPhones operates," suggests CNBC.
The House version, H.R.3816, cleared its Judiciary Committee in June, along with five other bills targeting Big Tech, including one that would force them to divest of ancillary businesses.
Topics:
Amazon
,
American Innovation and Choice Online Act
,
Amy Klobuchar
,
Antitrust
,
Apple
,
Big Tech
,
ByteDance
,
Chuck Grassley
,
Cowen
,
DuckDuckGo
,
Epic Games
,
Facebook
,
Google
,
IT-Harvest
,
Match Group
,
Open App Markets Act
,
Paul Gallant
,
Richard Stiennon
,
Sonos
,
Spotify
,
Ted Cruz
,
Tencent
,
TikTok
,
Tim Cook
,
WeChat
,
Yelp