President Biden signed the expansive $280 billion CHIPS and Science Act into law yesterday. The legislation includes $52.7 billion in subsidies and tax credits to help strengthen U.S. semiconductor manufacturing, research and workforce development. In addition to revitalizing domestic manufacturing efforts, the package intends to "create good-paying American jobs, strengthen American supply chains, and accelerate the industries of the future," explains the White House. The measure is also part of larger effort by the federal government to combat the growing influence of China, especially involving tech sectors and the potential impact to security and privacy.
"The bipartisan deal to revive American innovation in opposition to growing Chinese technological dominance comes amid an ongoing global semiconductor shortage," reports The Verge. "The shortage has become an incentive for manufacturers like Intel to invest in new plants to meet the growing demand for tech products like laptops and smartphones worldwide."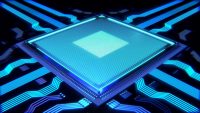 The House and Senate recently approved the bill after nearly two years of wrangling and negotiations. President Biden's signature was the final step in creating the law. The funding will now help chipmakers such as Intel, GlobalFoundries, Micron and Qualcomm build and expand manufacturing facilities in the U.S.
According the White House fact sheet, the CHIPS and Science Act of 2022 "will strengthen American manufacturing, supply chains, and national security, and invest in research and development, science and technology, and the workforce of the future to keep the United States the leader in the industries of tomorrow, including nanotechnology, clean energy, quantum computing, and artificial intelligence."
"America invented the semiconductor, but over the years we let manufacturing of semiconductors move overseas," said Biden. "A third of the core inflation last year was due to the high price of automobiles, which was driven by the shortage of semiconductors. For the sake of our economy, jobs and national security, we have to make these semiconductors in America again."
However, the new legislation "is unlikely to affect domestic production immediately," notes Engadget. "It takes years to build new foundries and upgrade existing ones to increase output. When Intel recently broke ground on two new $20 billion facilities in Arizona, the company said it would take about three years to complete construction on those plants."
The law also "authorizes and funds the creation of 20 regional technology hubs that are intended to link together research universities with private industry in an effort to advance technology innovation in areas lacking such resources," reports The New York Times. "And it provides funding to the Energy Department and the National Science Foundation for basic research into semiconductors and for building up work force development programs."
Related:
Congress Passes CHIPS Act to Boost Production, Research, ETCentric, 7/29/22
Senate Advances $52B Bill to Combat Global Chip Shortage, ETCentric, 7/21/22
Topics:
Arizona
,
Artificial Intelligence
,
China
,
CHIPS and Science Act
,
Clean Energy
,
Congress
,
Energy Department
,
GlobalFoundries
,
Intel
,
Joe Biden
,
Laptop
,
Legislation
,
Manufacturing
,
Micron
,
Nanotechnology
,
National Security
,
NSF
,
Privacy
,
Qualcomm
,
Quantum Computing
,
Research
,
Security
,
Semiconductor
,
Smartphone
,
Supply Chain
,
White House