Atlanta-based Cox Enterprises, parent to Cox Communications and Cox Automotive, has announced it is purchasing digital news platform Axios in a deal that values the 5-year-old Virginia company at $525 million, according to reports. Cox, which owns newspapers and the Kelley Blue Book says the Axios acquisition will help the company expand into new markets. Axios co-founders Jim VandeHei, Mike Allen and Roy Schwartz will continue to manage day-to-day Axios operations and sit on its board, which Cox Enterprises chairman and CEO Alex Taylor joins.
"We were looking for two things: a buyer that was authentically committed for the very long term to serious media, and someone who was fine with us being in control for a long time," VandeHei told CNBC. The privately held Cox, a $20 billion a year company, made an initial investment in Axios in 2021.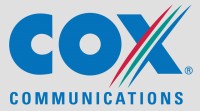 VandeHei told CNBC that Cox was intrigued by Axios' decision to push more deeply into local journalism. "Local watchdog journalism is so important to the health of any community, and no one is more focused on building that out nationally than Axios," Taylor said.
Axios, which focuses on politics, business and technology (with a smattering of entertainment), was founded in 2016 after the leadership trio defected from Politico, which the three of them helped launch and VandeHei co-founded. Axios went live in 2017 and now operates in 24 cities with plans for 30 U.S. cities by the end of 2022.
"Eventually, it hopes to be in hundreds of cities," Axios wrote about the deal. Cox is providing $25 million in new funding for an expansion across local, national and subscription products.
Journalism is not known for its high margins, and can even be considered risky business. Allen wrote in his July 4 Axios AM newsletter that "newspapers are closing in the U.S. at the rate of about two per week." However, "Cox felt confident in the leadership's ability to monetize local journalism at scale with a lean digital-first approach," Cox Enterprises CFO Dallas Clement said in an interview with CNBC.
Cox is a multigenerational, family-owned business that got its start in local newspapers, and still owns The Atlanta Journal Constitution, the Dayton Daily News and other Ohio newspapers. In 2019, it sold a chunk of its media assets to private equity firm Apollo Global Management. Axios had previously held talks to sell to Axel Springer and to merge with The Athletic, which The New York Times bought earlier this year," CNBC writes.
This marks "the second time VandeHei has founded a media company that sold for more than $500 million," CNBC points out, noting that Politico sold for $1 billion to Axel Springer last year. Axios will spin off its software arm, Axios HQ, into a separate, stand-alone company led by Axios president Roy Schwartz, the company said.
Related:
How Facebook Helped Axios Sell for $500 Million, Vox, 8/9/22
Topics:
Acquisition
,
Alex Taylor
,
Apollo Global Management
,
Axel Springer
,
Axios
,
Axios HQ
,
Cox Communications
,
Cox Enterprises
,
Dallas Clement
,
Dayton Daily News
,
Jim VandeHei
,
Journalism
,
Kelley Blue Book
,
Local News
,
Mike Allen
,
News
,
Newspapers
,
Politico
,
Roy Schwartz
,
The Athletic
,
The Atlanta Journal Constitution
,
The New York Times