President Joe Biden stated that investing in the manufacturing of semiconductors is part of his administration's effort to improve the nation's infrastructure, in order to "build the infrastructure of today and not repair the one of yesterday … [as well as] protect our supply chain and revitalize American manufacturing." A shortage of semiconductors has impacted industries worldwide and hit the automotive industry particularly hard, forcing a slowdown or cessation of production across the U.S. To assess the problem, White House officials met with 20 chief executives from tech and automotive companies this week.
NBC News reports that Biden met with General Motors' Mary Barra, Ford's Jim Farley and Stellantis' Carlos Tavares, as well as Alphabet's Sundar Pichai, Intel's Pat Gelsinger and "representatives from Taiwan Semiconductor Manufacturing Company, Samsung, HP and other tech firms."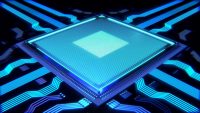 Biden's $2 trillion infrastructure plan sets aside $50 billion for the semiconductor industry, with an emphasis on building domestic manufacturing. Alliance for Automotive Innovation chief executive John Bozzella added that tax credits will "help [semiconductor] companies offset the cost of creating new lines within existing facilities or reallocating current production to meet evolving needs."
General Motors and Ford have already reported that "they could take a collective $4.5 billion hit to their earnings this year because of the parts shortage." Automakers have had to cut back on incentives for consumers, and J.D. Power reported that dealer inventories are "down by about 1 million vehicles, compared to what is normal this time of year."
According to IHS Markit, "the crisis could drive up the cost of the chips now used in every automobile, further escalating vehicle prices that have reached record levels approaching an average $40,000." AlixPartners revealed that, "global auto revenues are likely to fall more than $60 billion this year," and that "the industry will cut losses to around 811,000 vehicles for all of 2020."
Axios reports that Intel chief executive Gelsinger called on the U.S. to invest billions of dollars to "regain lost ground in semiconductor manufacturing," with the goal of again accounting for one-third of global output. Currently, the U.S. manufactures 12 percent of the world's semiconductors. Gelsinger has been pushing a similar agenda at Intel, launching "an expensive and ambitious effort to bring Intel back to industry leadership producing chips for both itself and other companies."
Semiconductor Industry Association chief executive John Neuffer applauded Biden's "support for $50 billion in semiconductor manufacturing and research investments," saying that the CHIPS for America Act "will strengthen U.S. semiconductor production and innovation across the board."
CNBC reports that Huawei's rotating chair Eric Xu blames U.S. sanctions on his company over the last two years for "hurting the global semiconductor industry" because they have "disrupted the trusted relationship in the semiconductor industry."
"The U.S. sanctions is the main reason why we are seeing panic stockpiling of major companies around the world," he added. Since the U.S. imposed sanctions, the company began investing in "new areas like healthcare, farming, and electric cars." Specifically, Huawei will invest $1 billion in self-driving and electric car R&D.
Xu said its self-driving technology "allows cars to cruise for more than 1,000 kilometers (621 miles) without human intervention," surpassing Tesla's range. Huawei plans to partner with three domestic car manufacturers.
Related:
Biden Touts Infrastructure Proposal in Chip-Shortage Meeting, The Wall Street Journal, 4/12/21
Big Tech Companies Prosper Despite Chip Shortage, The Wall Street Journal, 4/7/21
Topics:
AlixPartners
,
Alliance for Automotive Innovation
,
Alphabet
,
Automotive
,
Carlos Tavares
,
Chip
,
CHIPS for America Act
,
Eric Xu
,
Ford Motor Company
,
General Motors
,
HP
,
Huawei
,
IHS Markit
,
Intel
,
J.D. Power
,
Jim Farley
,
Joe Biden
,
John Bozzella
,
John Neuffer
,
Mary Barra
,
Pat Gelsinger
,
Samsung
,
Semiconductor
,
SIA
,
Stellantis
,
Sundar Pichai
,
Tesla
,
TSMC