BBC Global News announced a partnership with Twitter in which original video reports will be embedded in Twitter streams through the social media platform's Amplify program. These videos, called BBCTrending, are being hosted by Anne-Marie Tomchak and will provide viewers with the news and memes circulating on social media, following a brief preview from a sponsor. "#BBCTrending" will be distributed to @BBCWorld's 4.8 million Twitter followers.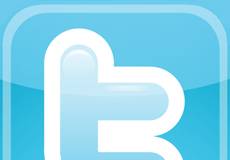 "Twitter's media partners in the Amplify program have typically tweeted clips from existing TV programming thus far, not original content created with the platform in mind," reports Advertising Age. "Viacom embedded sponsored highlights from MTV's Video Music Awards inside tweets, for example, and Turner Broadcasting, which used Amplify to distribute sponsored highlights from the NCAA March Madness basketball tournament."
In April, BBC America became the first network to partner with Twitter for an episodic TV series. The partnership involved branded videos synced to the British show "Top Gear."
"A BBC Global News spokesman said the decision to partner with Twitter Amplify was due in part to the success of BBC America's deal. BBC America worked with Verizon for Amplify ads surrounding 'Top Gear' and has lined up another partner for their next campaign," explains AdAge.
Twitter has been working to secure more deals with TV networks to increase revenue.
"CBS partnered with Twitter last month, and in recent weeks Comcast announced a deal that allows the cable operator's subscribers to instantly watch and record programming from its NBCUniversal division using a 'See It' button appearing in posts on Twitter," states AdAge.
Topics:
Ads
,
Amplify
,
BBC
,
BBC America
,
BBCTrending
,
BBCWorld
,
Brand
,
CBS
,
Comcast
,
Global News
,
MTV
,
NBC Universal
,
NBCUniversal
,
NCAA
,
NCAA March Madness
,
Network
,
News
,
Partner
,
Partnership
,
Revenue
,
See It
,
Social
,
Social Media
,
Sports
,
Television
,
Tomchak
,
Top Gear
,
TV
,
Tweet
,
Twitter
,
Verizon
,
Video
,
VMA