Cleveland's Fox affiliate WJW-TV is engaged in new field tests for ATSC 3.0, under an experimental broadcast license from the FCC. The station, owned by Tribune Broadcasting, is providing a TV transmitter, tower and 6-MHz channel for tests that began in May and are conducted by LG Electronics, its Zenith R&D Lab and GatesAir. Dubbed Futurecast, the core technologies are being tested for the baseline Physical Layer transmission system, which will achieve ATSC Candidate Standard status this summer.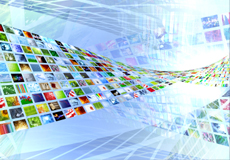 According to LG, the tests — which follow similar tests in Madison, Wisconsin — show "how ATSC 3.0 will be able to deliver 4K Ultra HD content and two robust mobile TV streams in a single 6-Megahertz channel, while optimizing indoor reception and offering unparalleled spectrum efficiency."
The Cleveland tests resulted in more data regarding improvements made in signal acquisition for mobile TV reception in fast-moving vehicles and at locations ranging from the densely built urban core to suburban and rural areas up to 50 miles from the transmitter.
Futurecast proponents say additional results of the test include 30 percent faster throughput than the current digital broadcast standard, improved multipath performance for fixed and portable TV reception, and enhanced indoor penetration.
The tests were held for broadcast engineers, members of the Advanced Television Systems Committee (ATSC), the senior technical team of the National Association of Broadcasters (NAB), broadcast equipment companies, and others, reports TWICE.
LG spokesperson John Taylor told TWICE that although LG, Zenith and GatesAir are proposing a complete physical layer, they "expect the final ATSC 3.0 DTV-broadcast standard to include physical-layer technologies from other companies." A statement from the companies noted, however, that they anticipate that Futurecast technologies will account for the majority of the physical-layer standard.
Topics:
4K
,
ATSC
,
ATSC 3.0
,
ATSC Candidate Standard
,
Broadcasters
,
Cleveland
,
FCC
,
FOX
,
Futurecast
,
GatesAir
,
John Taylor
,
LG Electronics
,
Madison
,
Mobile TV
,
NAB
,
Streaming
,
Television
,
Tribune Broadcasting
,
UHD
,
Ultra HD
,
Vehicles
,
WJW-TV
,
Zenith Labs