Apple has scheduled two upcoming events during which the company is expected to share more about the release of some of the year's most anticipated products, including the relaunch of Beats Music, a new Apple TV set-top, and the Apple Watch. The company will introduce the remake of Beats Music, a streaming music service with curated playlists, at an event in June. Meanwhile, today's "Spring Forward" event will likely feature the long awaited Apple Watch and its Watchkit applications.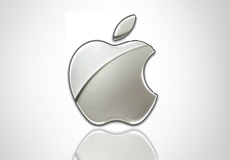 Beats was originally scheduled for an early 2015 release, but Apple will not announce the revamped streaming service at "Spring Forward." Instead, music fans will have to wait until June when Apple will unveil Beats at the Worldwide Developers Conference (WWDC).
The delay was caused by the departure of several key employees, including former Beats executive Bobby Gaza. Apple has also had "difficulties integrating Beats human and technology resources into Apple," reports 9to5Mac.
That integration of human and technology was one of the reasons that Beats originally stood out in the streaming business. Beats Music has playlists curated by music experts, cloud-based libraries, and music offerings customized to individual users. Apple acquired Beats Music last year with the intention of integrating it into iTunes.
The relaunch of Beats will likely come as part of an iOS upgrade for the iPhone, iPad, and iPod touch in June. However, it could launch as late as this fall when iOS 9 rolls out. Beats Music, which will cost about $7.99 per month, will be integrated into the current iOS Music app and iTunes for desktops. Apple is also creating its first in-house Android app for Beats Music, in addition to a new app for Apple TV.
A new Apple TV set-top is also in the works, but like Beats Music, people will have to wait until fall for this product. The new, slimmer device will come with a redesigned operating system and an improved remote control. Apple is currently in talks with content providers like HBO, but the slow process of negotiating deals could delay the release of Apple TV until later this year.
The Apple Watch, though, is expected to be the main event at today's "Spring Forward" event. Apple is expected to demonstrate third-party apps for the wearable, pricing, and accessories ahead of the April ship date. Wired has posted options for livestreaming the Apple event.
Topics:
Accessories
,
App
,
Apple
,
Apple TV
,
Apple Watch
,
Beats Music
,
Bobby Gaza
,
Curated Playlists
,
iOS
,
iOS 9
,
iPad
,
iPhone
,
iPod
,
iTunes
,
Music
,
Music App
,
Operating System
,
Remote Control
,
Spring Forward
,
Streaming
,
Subscription Service
,
Watch
,
WatchKit
,
Wearable
,
WWDC