Apple chief executive Tim Cook stated that, because tech companies haven't self-policed their use of data, "it's time to have rigorous regulation." Although he also warned that regulators are too focused on breaking up the Big Tech companies, he admitted that "if one of the companies is found to be a monopoly, and regulators can prove they've abused that monopoly power, a breakup might be necessary." Pew Research reported that about 60 percent of Americans believe their data is being collected on a daily basis.
The Verge reports that Cook made these comments soon after Apple broke ground on a new $1 billion campus in Austin, Texas. He and President Trump toured an electronics factory outside the city, which "shone a spotlight on Cook's unusual relationship with President Trump." Cook sits on Trump's Workforce Policy Advisory Board "and has used this relationship to advocate for favorable policies toward Apple."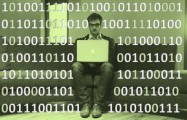 Pew Research reports that of the 60 percent of U.S. adults who believe their data is being collected daily, "some 81 percent of the public say that the potential risks they face because of data collection by companies outweigh the benefits, and 66 percent say the same about government data collection."
Seventy-nine percent of Americans "report being concerned about the way their data is being used by companies," with 64 percent worried about the way the government uses their data.
Pew Research's report also found that "79 percent of Americans say they are not too or not at all confident that companies will admit mistakes and take responsibility if they misuse or compromise personal information, and 69 percent report having this same lack of confidence that firms will use their personal information in ways they will be comfortable with."
Seventy percent of those surveyed said their personal data is less secure than it was five years ago, with only 6 percent believing their data is more secure than it was in the past. Although 97 percent of Americans say they are asked to approve privacy policies, "only about one-in-five adults overall say they always (9 percent) or often (13 percent) read a company's privacy policy before agreeing to it." Of those, only 22 percent said they read them all the way through.
Meanwhile, 38 percent say they "sometimes" read the policies and 36 percent admit they have never read a privacy policy before agreeing to it. Furthermore, 63 percent of Americans "say they understand very little or nothing at all about the laws and regulations that are currently in place to protect their data privacy."