One hundred new American Airlines Boeing 737 MAX planes, slated for delivery in September 2017, will be outfitted with ViaSat's satellite-powered Wi-Fi, marking the first time that this Carlsbad, California-based company has cracked the market dominated by the Chicago-based Gogo. American Airlines, the world's largest carrier, is converting much of its fleet from Gogo's ground-based Wi-Fi to faster satellite-based technology, but will also use Gogo's new 2Ku satellite service on 134 Airbus Group aircraft.
The Los Angeles Times reports that, up until now, "Gogo has been the supplier of in-flight Wi-Fi for the bulk of American's 1,100-aircraft domestic fleet," via its ground-based system, which provides up to 10 megabits that passengers share. In comparison, ViaSat's satellite system can deliver 12 megabits per seat.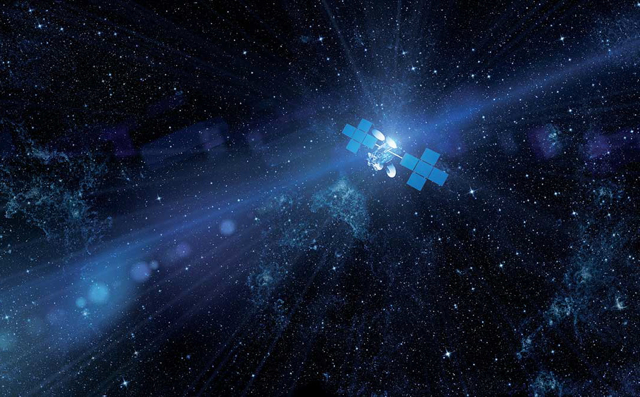 In sponsored promotions for Virgin America and JetBlue, ViaSat has provided, respectively, free Netflix and free Amazon Prime streaming. Almost 500 commercial aircraft use ViaSat's Wi-Fi, including United Airlines.
"In some sense, Wi-Fi on airplanes has been about just viewing email," said ViaSat chief executive Mark Dankberg. "It never has been about the whole Internet. Having the whole Internet on an airplane — all the media and possibilities that brings — I think is a big change." American Airlines spokesman Casey Norton notes that, "Customers chose flights based on whether they have Wi-Fi."
Gogo stated, in filing to U.S. securities regulators, that 550 of the 1,100 American Airlines planes "are subject to a contract option that allows American to drop Gogo's ground-based technology at any time" and that Gogo expects "that the option will be exercised by American with respect to a significant portion, or potentially all, of such approximately 550 aircraft from time to time over the next several years."
Norton notes that about 150 of those planes will be retired and the rest converted to satellite-based Wi-Fi, with no supplier yet chosen. "Customers chose flights based on whether they have Wi-Fi," he said.
Topics:
2Ku Satellite
,
Airbus
,
Airline
,
Airplane
,
Amazon Prime
,
American Airlines
,
Boeing
,
California
,
Carlsbad
,
Casey Norton
,
Chicago
,
Gogo
,
Internet
,
JetBlue
,
Mark Dankberg
,
Netflix
,
Regulators
,
Satellite
,
SEC
,
Securities
,
Streaming
,
United Airlines
,
Viasat
,
Video
,
Virgin America
,
Wi-Fi