Amazon is the largest online retailer, bookstore, and Web hosting company in the world — among other things — and now it's rushing the production of its newest device, a set-top box intended to compete with online video streaming devices for television such as Roku. But despite its efforts to get the new product out on shelves in time for the holiday shopping season, the device will now likely be delayed past then, missing out on potential holiday sales.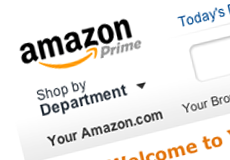 The newest development from the bookstore-turned-shopping mall-turned-tablet producer has The Atlantic raising questions many have wondered for years about the company, especially as it offers new services… like, what exactly is Amazon?
In an effort to answer this question, Atlantic senior editor Derek Thompson tried contacting Amazon's communications department, which he says "famously excels at not communicating." His inquiries did, in fact, go unanswered.
What that answer may be remains unclear when you consider the company competes with Walmart, eBay, Netflix, Microsoft, and Apple, which all serve fairly distinct and separate purposes.
Four years after CEO Jeff Bezos was quoted as telling attendees of the Aspen Institute's 2009 Annual Awards Dinner in New York that "invention requires a long-term willingness to be misunderstood," Amazon's annual revenue and stock price "have both nearly tripled, but for many onlookers, the long wait for understanding continues," The Atlantic says.
It may take a bit longer to find out just what Amazon is "up to" besides what we already know, but its newest pipeline project will surely be telling. In addition to offering up access to its Prime video service, the new set-top TV box will likely allow third-party apps and offline viewing, according to The Verge. And since it has its own original shows, Amazon can add yet another title to its resume.
Topics:
Amazon
,
Amazon Prime
,
Apple
,
Apple TV
,
Apps
,
Aspen Institute
,
Bookstore
,
Derek Thompson
,
Device
,
eBay
,
Holidays
,
Invention
,
Jeff Bezos
,
Microsoft
,
Netflix
,
New York
,
Online
,
Prime
,
Retailer
,
Revenue
,
Roku
,
Sales
,
Set-Top Box
,
STB
,
Stock
,
Tablet
,
Television
,
The Atlantic
,
The Verge
,
Third Party
,
TV
,
Video Streaming
,
Walmart
,
Web Hosting