By foreseeing how the Internet would dramatically change the retail business, Amazon became the digital behemoth it is today. Now the company has turned its sights to the entertainment industry, volatile due to technology changes, and is taking a deep dive into prestige films, online shows and virtual reality. Amazon recently became a major player in independent feature distribution by spending top price for films at Sundance and elsewhere. Now it's debuted a streaming TV show and is forming a team to build a VR platform.
Variety reports that, unlike Netflix, which debuts its film releases digitally, with limited theatrical release, Amazon is opting for a more traditional approach of letting movies open in theaters, partnering with seasoned distributors such as Roadside and Bleecker. Amazon's window between theatrical and digital release varies, from 30 days to a standard 90 days. This policy, says Variety, has "won the loyalty" of filmmakers including Spike Lee, whose "Chi-Raq" became Amazon's first theatrical release.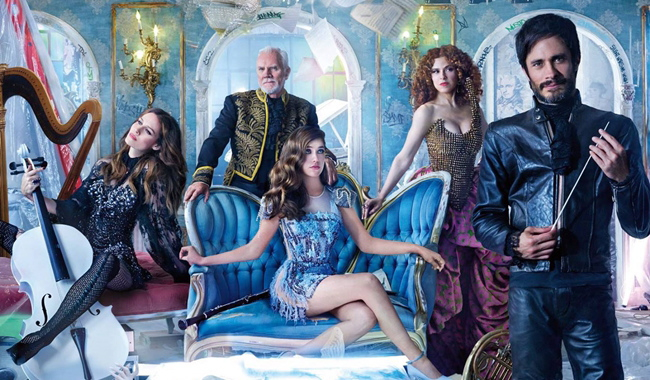 "Amazon has a track record of going into various industries and blowing away the competition," said VideoNuze analyst Will Richmond. "The state of play in the video industry is very unsettled, and among large companies like Amazon, Google, Apple and Net­flix, there's very much a land-rush mentality."
Amazon plans to release between 10 and 12 films a year, with budgets ranging from $5 million to $40 million, and is already backing projects from Whit Stillman ("Love & Friendship"), Todd Solondz ("Wiener-Dog"), and Woody Allen (an untitled film). Amazon Studios chief Roy Price has gone on record as saying that, "he thinks in terms of movie slates, and isn't concerned if a film marches into the black." Analysts have estimated that the company will spend more than $3 billion this year for its TV, music and film ventures.
The company has also launched its first live show, "Style Code Live," a 30-minute daily show that will stream Monday through Friday at 9 pm ET, reports Variety. Hosted by Lyndsey Rodrigues (MTV's "Total Request Live"), Rachel Smith (an ABC News correspondent for "Good Morning America"), and Frankie Grande (CBS's "Big Brother 16"), the show will provide tips on fashion and beauty and a rotating lineup of guests including Danielle Bernstein, Meghan Trainor, Keri Russell and YouTube star Tati Westbrook. Although there is no advertising (yet), viewers can buy the products discussed, available in a gallery below the video player.
Variety also reports that Amazon has established a VR team and is looking to hire a software developer for an Amazon Video virtual reality app. Amazon appears to be aiming at creating a platform and interface for immersive storytelling.
"Adding VR experiences to a subscription service like Amazon's Prime Video could make a lot of sense," says Variety. "But it's still an open question whether consumers will actually pay for short immersive experiences. Subscriptions, either in combination with existing video content or as a standalone service, may make a lot more sense for the new medium."
Topics:
ABC
,
Amazon
,
Amazon Studios
,
App
,
Apple
,
Bleecker
,
CBS
,
Chi-Raq
,
Google
,
Indie Film
,
Internet
,
Movie
,
MTV
,
Netflix
,
Online TV
,
Prime Video
,
Retail
,
Roadside
,
Roy Price
,
Spike Lee
,
Streaming
,
Style Code Live
,
Subscription
,
Sundance
,
Television
,
Todd Solondz
,
TV Show
,
VideoNuze
,
Virtual Reality
,
Whit Stillman
,
Will Richmond
,
Woody Allen