Amazon is readying its first national campaign for Amazon Music with a push via television, online video, radio and billboards in the U.S., U.K. and Germany. The campaign for its streaming service will feature songs from Ariana Grande, Kendrick Lamar and Queen. With the popularity of Echo and Alexa, Amazon is now paying more attention to its music service, which helps differentiate it from rivals, according to Amazon Music vice president Steve Boom. Apple and Google also offer smart speakers and streaming music services.
Bloomberg reports that, although Amazon "provides few metrics to substantiate the growing popularity of its music offerings and won't say how much it plans to spend on the current promotion," it does say that, "tens of millions of people use its two music services." Amazon Music, which offers 2 million songs and limited new releases, is included with Amazon Prime membership. Amazon Music Unlimited, which is subscription-based, offers "tens of millions of songs."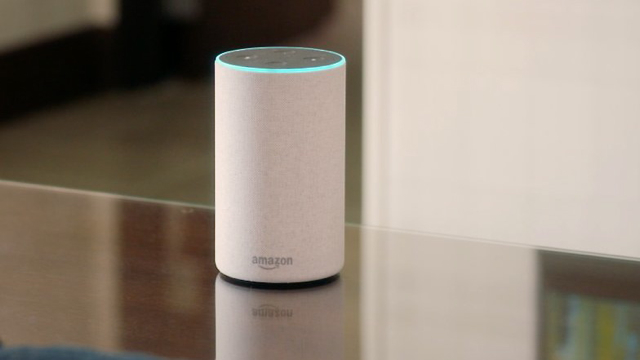 In the last year, Amazon's music service has become available in more than 35 countries, and the company "hired a team of former industry executives and tastemakers to program playlists, secure exclusive albums and create new daily features like the 'Song of the Day'.'' With support of the major record labels, Amazon is also offering a "speaker-only version of the service at $3.99 a month," compared to rivals' $9.99.
"We're pouring fuel on the fire," said Boom. "We have established ourselves as the leader in music services where voice is all you need to control it."
According to Amazon, the "average Amazon shopper is a little older and less focused on hip-hop and R&B … [and] just as likely to crave jazz, country or music for their kids." Artists including rock duo Best Coast and jazz trio August Greene have recorded music exclusively for Amazon Music.
Amazon is, however, still relatively new to streaming music and behind market leaders Spotify, which has more than 80 million subscribers, and Apple, the No. 2 in streaming music. Other up-and-comers include Google-owned YouTube, which debuted its music service in May and is planning a marketing campaign to begin in the fall, and Pandora, which inked deals "with major phone providers to offer its paid subscriptions for free to new users."
Topics:
Advertising
,
Alexa
,
Amazon
,
Amazon Music
,
Amazon Music Unlimited
,
Amazon Prime
,
Apple
,
Ariana Grande
,
August Greene
,
Best Coast
,
Echo
,
Germany
,
Google
,
Kendrick Lamar
,
Marketing
,
Music
,
Pandora
,
Queen
,
Smart Speaker
,
Spotify
,
Steve Boom
,
Streaming
,
Subscription
,
United Kingdom
,
United States
,
Video
,
YouTube