Amazon announced it will sell its Amazon Echo device with office supply chain Staples; however, it will only be available online. The Echo, a voice-activated speaker with the ability to answer questions, dim lights, and play music and more will be available for $179.99. The decision to sell the product through a third party has received mixed feedback, because the device still lacks a retail presence. While Staples carries Kindles, Fire TV and the Fire tablet, the Echo will not be showcased in stores.
Although Amazon CEO Jeff Bezos has been pushing to spend more on gadgets, last year Amazon reported a $170 million inventory charge due to an excess of Amazon's Fire smartphone. This suggests a possible weakness for the company; shoppers are unable to try the product out before purchasing.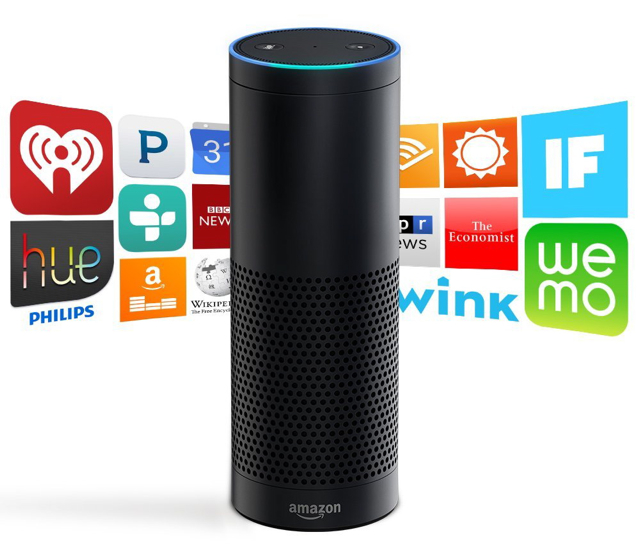 According to The Consumerist, prior to June Echo was available exclusively to Prime members who were placed on a waiting list and received an invitation. Those on the waiting list often experienced wait times that were anywhere from weeks to months.
"Our goal is to make our devices available wherever customers want to buy them," said Brittany Turner, a spokesperson for Amazon. The Amazon-Staples partnership is similar to previous partnerships with Best Buy and Toys R Us to sell Amazon Kindles and Fire tablets. The Echo is also available on Amazon, so purchasing the product through Staples makes the most sense for Staples' rewards members.
Although Amazon has not released sales figures for the Echo, the company reports selling 4,000 of the devices on Amazon Prime Day, notes Bloomberg.
Topics:
Amazon
,
Amazon Echo
,
Amazon Fire
,
Amazon Kindle
,
Amazon Prime
,
Best Buy
,
Brittany Turner
,
E-Book
,
E-Commerce
,
E-Reader
,
Fire TV
,
Jeff Bezos
,
Kindle
,
Mobile
,
Music
,
News
,
Retail
,
Smartphone
,
Speaker
,
Sports
,
Staples
,
Staples Connect
,
Tablet
,
Toys R Us
,
Traffic
,
Video
,
Weather