Amazon is launching a new service called Amazon Personalize in select regions of the U.S., Asia and Europe, with additional locations to be added. The service, first revealed at last year's re:Invent conference, aims to personalize the customer experience by helping developers build apps, websites, email marketing and content management systems that provide product recommendations and personalized search results. "We are excited to share with AWS customers the expertise we've developed during two decades of using machine learning to deliver great experiences on Amazon.com," said Swami Sivasubramanian, VP of machine learning.
"Customers have been asking for Amazon Personalize, and we are eager to see how they implement these services to delight their own end users," he added. "And the best part is that these artificial intelligence services, like Amazon Personalize, do not require any machine learning experience to immediately train, tune, and deploy models to meet their business demands."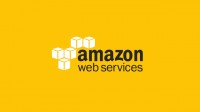 According to Amazon Web Services, "you provide an activity stream from your application — clicks, page views, signups, purchases, and so forth — as well as an inventory of the items you want to recommend, such as articles, products, videos, or music." You can also add demographic info "such as age, or geographic location" and "Amazon Personalize will process and examine the data, identify what is meaningful, select the right algorithms, and train and optimize a personalization model that is customized for your data."
"All data analyzed by Amazon Personalize is kept private and secure, and only used for your customized recommendations," explains AWS. "You can start serving personalized recommendations via a simple API call. You pay only for what you use, and there are no minimum fees and no upfront commitments."
Amazon Personalize will be available "in select AWS regions to start, including U.S. East (Ohio), U.S. East (North Virginia), U.S. West (Oregon), Asia Pacific (Tokyo), Asia Pacific (Singapore) and EU (Ireland)," reports VentureBeat.
"Domino's, Yamaha, Subway, Bollywood on-demand video host Spuul, and wedding company Zola are already using Personalize to highlight musical instruments in store catalogs, deliver ingredient and flavor recommendations, and devise individualized style combinations," notes VB.
Topics:
Amazon
,
Amazon Personalize
,
API
,
Artificial Intelligence
,
Asia
,
AWS
,
Content Management
,
Domino's
,
Europe
,
Ireland
,
Machine Learning
,
Marketing
,
Music
,
Personalization
,
Privacy
,
re:Invent
,
Recommendation
,
Search
,
Security
,
Singapore
,
Spuul
,
Subway
,
Swami Sivasubramanian
,
Tokyo
,
United States
,
User Data
,
Video
,
Websites
,
Yamaha
,
Zola