The ABC News video app, which launched yesterday on Apple TV, gives viewers access to 24-hour news coverage, from ABC News TV show segments to live video feeds from the International Space Station. This is the first time that ABC has offered 24-hour news because the news outlet does not have its own news-only channel. Apple TV users can browse video by topic or show, and the ABC News app even features content from local ABC-owned stations.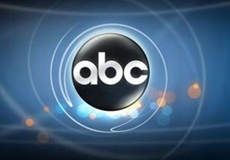 According to the ABC News blog, the new app will feature both live and on-demand video content. The offerings include entertainment news, hourly updates, and video highlights from shows such as "Good Morning America," "World News with Diane Sawyer," "Nightline," "20/20," and "This Week with George Stephanopoulos."
For viewers looking for local news, nine ABC TV stations in major markets across the U.S. will provide local coverage. Other users may be interested in perusing the 50 years of historical video footage from the ABC archives.
"We are taking the best of everything, so if you want to have that more traditional experience, where you sit and watch something, we can do that, but we want to enhance that with all of these other pieces," Joe Ruffolo, SVP of ABC News Digital, said in Capital. "So if you want to switch to just Iraq coverage, you can go to just Iraq, if you want to hear about the World Cup you can do that, if you want just entertainment news, you can have that experience as well."
Not only can viewers choose when and what to watch, they might also be able to choose the camera angle. For example, ABC may offer multiple camera angles of live events in the future.
Owners of an Apple TV device will be able to enjoy the new app for free because the ABC News app does not require users to authenticate their subscription to a pay-TV service. Meanwhile, the Watch ABC app, which has already been available on Apple TV since December, still requires authentication.
ABC is the biggest news organization to launch an app on Apple TV. Other news app offerings include The Wall Street Journal, Bloomberg, and Sky News.
Topics:
2020
,
24-Hour
,
ABC
,
ABC News
,
Affiliates
,
App
,
Apple TV
,
Archives
,
Authenticate
,
Bloomberg
,
Cord Cutter
,
Diane Sawyer
,
Disney
,
George Stephanopoulos
,
Good Morning America
,
Highlights
,
Historical
,
Joe Ruffolo
,
Live
,
Live Event
,
Local
,
News
,
Nightline
,
On Demand
,
Shows
,
Sky News
,
Subscription
,
Television
,
TV
,
TV Stations
,
Video
,
Wall Street Journal
,
WATCH ABC
,
World News