During last week's VidCon conference for online video, YouTube announced its plans to open another "Creator Space" production studio to offer content producers the opportunity to use professional-grade equipment and facilities. The new 20,000 to 25,000 square foot YouTube Space will be located in the Chelsea Marketplace district of New York City. Similar to those already operating in Los Angeles, London and Tokyo, the free-to-use facility is expected to be up and running by October of next year.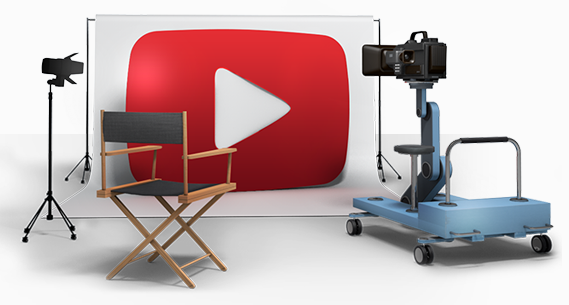 YouTube Space New York will give "content producers with a proven track record access to state-of-the-art audio/visual equipment, high-definition video cameras, professional-grade editing suites, green screen studios, rehearsal rooms, and more," reports Digital Trends. "It'll also serve as a location for creators to meet, share ideas, and organize collaborations. Special events, video screenings, and workshops to help hone skills will also take place there."
The studio will "include a brand lab for content creators to meet and work with advertisers from nearby Madison Avenue," adds The Hollywood Reporter.
The Google-owned site hopes that more quality content will help increase Web traffic and ultimately lead to more advertising revenue. To use the Creator Space, YouTube is looking for active content producers who have a channel with more than 10,000 subscribers and draw at least 100,000 views per month.
Kathleen Grace describes the facility as "part hippy commune, incubator and studio." Grace is manager of production and programming for YouTube Space LA.
"According to an estimate by RBC Capital Markets stock analyst Mark Mahaney, advertisers spent in the region $4 billion on YouTube advertising last year, marking an increase of 60 percent over 2011," notes Digital Trends. "Mahaney says he believes the video-sharing site will rake in even more in 2013, possibly as much as $5 billion."
During the VidCon keynote, YouTube also announced that any account with more than 10,000 subscribers can now become a paid subscription channel. "Accounts with at least 100 subscribers can now use YouTube's live-streaming function," explains THR. "Creators with more than 5,000 subscribers are now able to access a special Top Fans feature that allows them to see the viewing activity of their most engaged followers, add them to Google+ circles and contact them directly."