On February 10, YouTube will release a slate of original content, including three movies and an adventure series, to convince viewers to sign up for its new $9.99/month subscription service, YouTube Red, currently only available in the U.S. The content features personalities with major YouTube followings, such as PewDiePie (Swedish gamer Felix Kjellberg), whose channel has nearly 42 million fans. YouTube global head of original content Susanne Daniels also sees the possibility for more standard premium content in the future.
Bloomberg lists the content as Kjellberg's "Scare PewDiePie," "A Trip to Unicorn Island" documentary with online star Lilly Singh, full-length feature "Dance Camp" from Awesomeness TV (a new media division of DreamWorks Animation SKG), and action-adventure comedy "Lazer Team," from Rooster Teeth and Fullscreen Films that's also in theaters.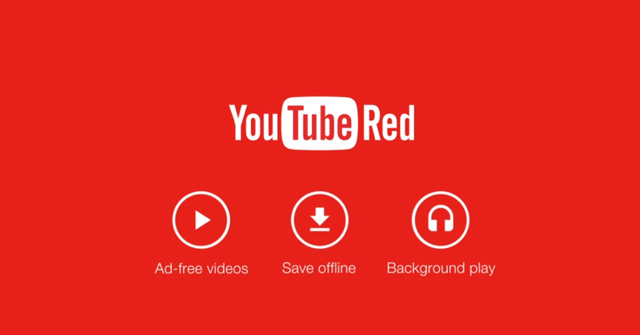 "The diverse, dynamic creators behind these films have already built massive audiences on YouTube, rivaling many cable shows,'' said Daniels. YouTube's paid service also offers Google's music subscription, with entertainment, news and music videos. This isn't YouTube's first foray into original content; it previously invested "hundreds of millions of dollars" into channels involving Madonna, Sofia Vergara and Ashton Kutcher.
These first original programs are just the beginning, notes Variety, which reports that YouTube could release "as many as 25 projects" this year and plans international versions, using local stars from England, Japan, France and Germany. By volume, that makes YouTube a competitor with Netflix, Hulu and Amazon Prime, all of which are much farther along in their content creation. Of course, YouTube's strategy is to stick with its own stars, all of who come with a built-in fan base.
Daniels believes these online celebrities will make a seamless transition to this different level of content because they are already experienced in "all aspects of their craft" and understand what their audiences want. Although she plans to focus the majority of the programming on this kind of content, she notes that, "for the right content that is more in the HBO/Showtime/Hulu lane, there is ideally room for both on the platform."
Meanwhile, Netflix and Hulu are also dipping a toe into "so-called digital-native talent," Hulu with Freddie Wong and his semi-scripted comedy series "Rocketjump: The Show," and Netflix with YouTube celebrity Miranda Sings and her scripted comedy series.
YouTube, which debuted 3D video in November, is also developing the ability to live-stream 360-video on its platform, reports BuzzFeed. The company has been meeting with 360-degree camera manufacturers, to gain "support for immersive live-streamed video broadcasts to its platform." YouTube wouldn't comment or provide a timeline, but there are clear challenges ahead for the plan.
Live 360-degree video would require real-time stitching of the multiple videos, a technology YouTube already has, but only for the Google Jump GoPro Odyssey camera rig. To ingest feeds from all 360-cameras, YouTube would need to establish standard specs, something it could probably achieve. Cameras that stitch the 360-video themselves are also coming down the pike.
Topics:
360 Video
,
Amazon Prime
,
Ashton Kutcher
,
Dance Camp
,
DreamWorks Animation SKG
,
Freddie Wong
,
Fullscreen Films
,
Google
,
Google Jump
,
GoPro Odyssey
,
Hulu
,
Lazer Team
,
Lilly Singh
,
Madonna
,
Miranda Sings
,
Netflix
,
PewDiePie
,
Sofia Vergara
,
Susanne Daniels
,
Trip to Unicorn Island
,
Video
,
Video Stitching
,
YouTube
,
YouTube Red