For the last two years, Amazon Studios and Netflix dominated in acquisitions of films at the annual Sundance Film Festival, purchasing six titles each at the 2016 festival and, last year, Netflix leaving with 10 titles and Amazon with five. This year was a notable difference, with neither streaming giant buying a single title (yet) from the 2018 fest. Because of that, more traditional distribution companies and foreign sales agents were able to compete, the latter because the streamers bought worldwide rights.
Business Insider reports the reason why: "The consensus was that Amazon and Netflix were putting most of their focus into making bigger-budget titles." This year, Netflix considered buying "Assassination Nation" and Amazon took a look at "Colette" and "The Tale," but one source says that, "Netflix is no longer going to casually pay top dollar for indie titles that it can get later on in the library deals it has with most of the studios and distributors."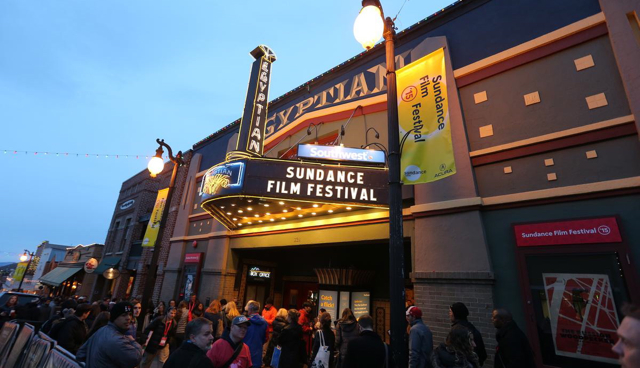 "They've learned that audiences don't care if it's first week or week 100, they are going to watch it," said that source, a producer.
Other sources, based on a Reuters story that ran before the festival, say that the two streaming companies have turned away from indie films and are "mostly gunning" for projects like Netflix's "Bright" or a "blue-chip IP" like Amazon's upcoming "Lord of the Rings" series. Still, both companies brought indie films to Sundance, such as Gloria Allred documentary "Seeing Allred" and comedy "A Futile and Stupid Gesture," and indie filmmakers themselves have chosen traditional distributors over Amazon and Netflix in order to get a "good theatrical release."
VideoInk reports on that Reuters story "about Amazon investing less of its resources into smaller indie films in favor of more blockbuster type content." The report, it says, states Amazon is now looking for movies with $50 million budgets rather than indies' $5 million." But, it adds, "just because neither company has bought anything during Sundance doesn't mean it won't happen in the coming months."
Topics:
A Futile and Stupid Gesture
,
Acquisitions
,
Amazon
,
Amazon Studios
,
Assassination Nation
,
Blockbusters
,
Bright
,
Colette
,
Distributors
,
Gloria Allred
,
Indie Films
,
Intellectual Property
,
Lord of the Rings
,
Movies
,
Netflix
,
Reuters
,
Seeing Allred
,
Streaming Video
,
Sundance Film Festival
,
The Tale
,
Theatrical Release
,
Worldwide Rights