Our community member Lee Lanselle of the Entertainment Development Group and AsiaParks Partners Limited forwarded interesting news regarding how theme parks are ensuring that guests are not bored while waiting in long lines. Disneyland, Universal Studios and Six Flags are among those that have incorporated interactive elements, animatronic characters, and even play areas for kids so that park attendees can be entertained while they wait in line for a ride.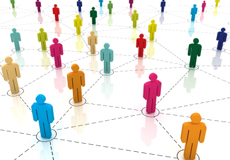 The measures to make lines more comfortable are not trivial, as long lines are often the biggest complaint among theme park guests. In-line entertainment has sparked greater overall guest satisfaction and can often make the lines more comfortable and seem shorter.
"If you reduce the wait, whether real or perceived, it is critical," notes Jim MacPhee, senior vice president at Walt Disney World Parks.
"It's a trend that has surged in the last year, with new examples for interactive queues opening up at Florida and Southern California theme parks including Disneyland, Universal Studios Hollywood and Six Flags Magic Mountain," reports The Los Angeles Times. "The queues feature videos, interactive games and animatronic characters to entertain waiting riders."
Kelly Ferreri, who visits Disney World every year with her family, is eager to share her excitement over her children's experience waiting in line for the Winnie the Pooh ride.
"It's definitely beneficial," she said of the games. "It keeps kids entertained for all the time that they would be standing in line. It's beautiful."
"Attendance for the top 20 major theme parks in North America has grown 7 percent from 2007 to 2012, according to estimates by Aecom, a Los Angeles engineering and consulting firm," notes the article. As a result of the larger crowds, the average visitor only has time for nine or 10 rides per day and is spending more time in lines.
Parks are trying to make the lines more comfortable, especially for impatient children. Some are adding slides, air-conditioned tents and entertainers such as jugglers.
At Six Flags Magic Mountain in Valencia, guests in line for the new "Full Throttle" ride can watch a 25-minute video showing extreme sports. Meanwhile, at Disney's California Adventure Park, guests in line for "Toy Story Midway Mania" are entertained by an animatronic Mr. Potato Head, voiced by Don Rickles.
"I'm going to guess your weight," says Mr. Potato Head. "I'd say you wait about 15, 20, 25 minutes, tops."