Teenagers are now turning to TikTok influencers not just for fashion advice but to buy clothing worn by their idols. Several items, including a Lululemon skort, a Gap hoodie and Aerie leggings have gone viral, and retailers including Aeropostale and Abercrombie & Fitch are looking for ways to convert popular TikTok videos into sales. Influencers post #fashionhauls and #OOTD (outfit of the day) as well as #preppy and #closettour. One mother reported that, "my kids come to me all the time now showing me TikTok videos, pointing at them, saying, 'I want to buy this' or 'I think this is cute for the fall'."
CNBC reports that Jane Hali & Associates retail research analyst Jessica Ramirez said, "TikTok has the ability to make something go viral much quicker than anything we see on Instagram." "For retailers, that is a huge advantage," she said.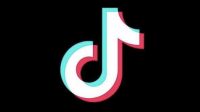 After influencer Barbara Kristoffersen posted a video wearing Gap's logo hoodie in dark brown, a style the company hadn't manufactured for more than 10 years, the post got almost 2 million views and the hashtag #gaphoodie has 6.6+ million views and growing. Gap started sending Kristoffersen more hoodies in different colors.
Gap chief marketing officer Mary Alderete noted that marketing carefully relies on the influencers. "We did start [a TikTok] account, but we didn't rush to do a lot of posts," she said. "These creators get on there … and they're influencing literally what the trends are."
Gap has now brought back the brown logo hoodies, available for presale and has "partnered with TikTok to crowdsource its next color based on user votes." Alderete said that, although the hoodie is a classic, "I don't think we would have necessarily anticipated it taking off like this." "The key thing is you can't really force it," she said. "You have to ride it."
Aeropostale and Abercrombie & Fitch are also "leaning into a similar viral experience" with crop tops that are now hashtagged #tinytops. At Aeropostale parent SPARC Group, chief merchandise officer Natalie Levy noted that, "people were not only visiting Aeropostale's website in search of the crop tops, but they also came into stores asking employees specifically for 'TikTok items'."
Now, its stores have sections "devoted to clothing that's gone viral on TikTok." Levy added that, "what's great is we aren't paying for celebrity influencers or talent … it just happened organically."
Abercrombie & Fitch did bring on TikTok "superstars" Dixie and Charli D'Amelio to promote Social Tourist, a new line of clothing; the company reported that, "it has a multiyear deal with the sisters, who combined have more than 170 million followers."
Advisory and research firm Gen Z Planet founder Hana Ben-Shabat, however, noted that, "many younger TikTok users prefer seeing posts from so-called micro- or nano-influencers, who might only have a couple hundred or thousand followers," because they are more relatable. "This is a generation that is seeking authenticity in everything they do," she said.
According to eMarketer, social commerce sales in the U.S. are expected to rise 35.8 percent this year to $36.62 billion.
Related:
The Strategy Behind Kate Spade New York and Hollister's TikTok Success, NRF, 7/13/21
How Do Retailers Know What Will Sell Out? They Check TikTok, NBC News, 6/21/21
Topics:
Abercrombie & Fitch
,
Aerie
,
Aeropostale
,
Barbara Kristoffersen
,
Charli D'Amelio
,
Dixie D'Amelio
,
eMarketer
,
Fashion
,
Gap
,
Gen Z Planet
,
Hana Ben-Shabat
,
Influencer
,
Instagram
,
Jane Hali & Associates
,
Jessica Ramirez
,
Lululemon
,
Mary Alderete
,
Micro-Influencer
,
Nano-Influencer
,
Natalie Levy
,
SPARC
,
Teenagers
,
TikTok