In the battle to capitalize on the growing mobile content market, and the trend toward original online video, Amazon has commissioned a series of big-budget, Web-only shows — starring actors such as John Goodman and Bill Murray — in order to compete with Netflix and others for attention on smartphones, tablets and connected TVs. The company is producing at least 11 pilots to be made available starting this spring.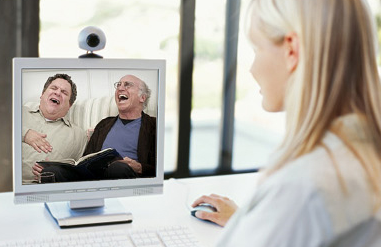 The pilots, which will be offered for free during the initial run, primarily focus on comedy and children's programs. After they are screened, they will be turned into series or shelved, depending on audience reaction.
The programs will be available via Amazon Instant Video, "with viewers given a chance to input feedback on the shows," writes Business Insider. And, "in Britain, the pilots will be also be available on LoveFilm, the Internet video service owned by Amazon."
"I think the distinction between a regular TV show and an online TV show will soon fade away," said Roy Price, director of Amazon Studios, the unit making the pilots. "It just makes sense that if you're trying to decide what TV show to make, it might be a good idea to ask customers which one they like."
On the heels of Netflix's successful original hit "House of Cards," that prediction seems likely. Todd Yelin, Netflix VP of product innovation, said the project has performed "excessively well."
"Microsoft is also known to be producing its own series, while Google, Apple, Intel and Twitter are reported to be considering their own projects," notes the article.
Topics:
Amazon
,
Amazon Instant Video
,
Amazon Prime
,
Comedy
,
House of Cards
,
Hulu
,
Netflix
,
Pilot
,
Sitcom
,
Streaming
,
Television
,
TV
,
Video