Canadian company UrtheCast is launching the first high-definition camera that will stream near-live images from the International Space Station. Once the camera is installed, an interactive feature will be available for consumers, government agencies and third-party app developers. The startup will compete with companies such as DigitalGlobe in the commercial satellite-imaging business, which is expected to grow to $3.76 billion by 2018.
UrtheCast (pronounced "earthcast") envisions imaging applications for agriculture, forestry, oil and gas companies, various government agencies and more. The photos and video could also be of interest to app developers looking for specific locations or events, such as parades and marriage proposals — and newsworthy scenarios including protests and floods.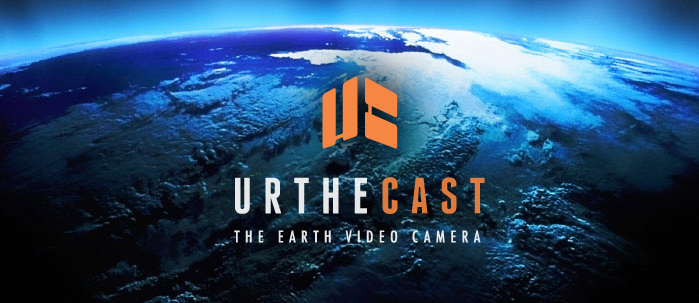 "A Russian rocket flying to the space station in October will drop off about 238 pounds of the Canadian company's equipment, including the first nondefense high-definition video camera for filming earth from space," reports Businessweek. "UrtheCast's 4.5-foot-long camera, designed to handle the radiation and extreme temperatures of orbit, will record 90-second videos 150 times a day as the spacecraft circles the planet… A second camera will continuously snap still photos."
"Together, the stills will cover a 47.3-kilometer-wide swath of the planet and generate 2.5 terabytes of data a day, the equivalent of about 270 full-length movies," notes the article. "UrtheCast's engineers will condense and post the visuals to the company's website an hour or two later."
The camera will be powered by the space station allowing UrtheCast to shoot images at night, compared to the solar-powered satellites that do not have this feature. The startup is working with companies such as Russia's RSC Energia, which is taking the cameras into space and attaching them to the Space Station in exchange for free imaging of their country. Earth Observation is also working with UrtheCast, managing government clients that plan to use the camera for retrieving images of farms, forests, and more.
"For a lot of years, people were talking about the Space Station as a white elephant, like, 'What do you do with it?'" notes Nick Waltham, head of imaging systems at RAL space division of Rutherford Appleton Laboratory. "Now they are trying to find more commercial applications, and earth imaging is one. You almost can't have too much earth-observation data."
"When you begin using the platform, it will feel much like you're interacting with a mashup of Google Earth and YouTube," suggests the UrtheCast About page. "You will be able to scroll, pan, zoom, and search your way around the Earth video stream, which will reveal everything from natural wonders of the world to buzzing urban centers."