The U.S. Commerce Department's Commercial Law Development Program (CLDP) is leading a program to encourage nations to avoid gear from Chinese companies Huawei and ZTE in building their own 5G networks. The workshops on how to do so, combined with a handbook and some financial incentives, are aimed at legislators in Central and Eastern Europe as well as developing countries around the world. The handbook will include case studies of how the United Kingdom, for example, deployed 5G without Chinese equipment.
The Wall Street Journal reports that, "the Group of Seven industrialized nations unveiled a new global infrastructure initiative called 'Build Back Better World'," which the Biden administration is promoting as "an alternative to China's Belt and Road Initiative, which has aimed Chinese investment at infrastructure projects around the world."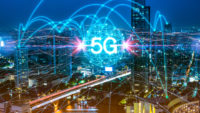 "The Biden-Harris administration views 5G security as a high priority," said State Department acting deputy assistant secretary Stephen Anderson, who added that, "U.S. experts will advise countries on the costs, regulations and cybersecurity considerations needed to build 5G networks."
Regarding financial incentives, "a large, bipartisan group in Congress is backing a bill introduced last month that would allow Central and Eastern European countries to receive American foreign aid specifically to buy non-Chinese telecom equipment."
Efforts thus far to convince other countries to avoid Chinese gear have been mixed; while the UK has restricted its gear, Germany has not. Last month, a U.S.-based consortium succeeded in signing a deal with Ethiopia, buttressed by $500 million in federal loans.
Central and Eastern European countries have typically been too wealthy to receive loans intended for developing nations, but the International Development Finance Corporation (DFC), a new U.S. agency, "last year approved a $300 million investment in the Three Seas Initiative (3SI), a fund that invests in energy projects and other infrastructure in 12 Central and Eastern European countries."
The bipartisan bill, introduced by representative Marcy Kaptur (D-Ohio) would also exempt telecom projects. "They are countries at risk," she said, referring to such countries as the Baltic states, the Czech Republic, Poland and Romania. Many of these countries are "skeptical of China" and "view strong military relations with the U.S. as vital after Russia's 2014 annexation of Ukraine's Crimea peninsula." Still, Hungary and Serbia have allowed Huawei to open new research centers.
Topics:
5G
,
Belt and Road Initiative
,
China
,
CLDP
,
Commerce Department
,
Congress
,
Cybersecurity
,
Czech Republic
,
DFC
,
Ethiopia
,
G7
,
Germany
,
Huawei
,
Hungary
,
Joe Biden
,
Marcy Kaptur
,
Poland
,
Romania
,
Russia
,
Security
,
Serbia
,
State Department
,
Stephen Anderson
,
Telecom
,
Three Seas Initiative
,
Ukraine
,
United Kingdom
,
ZTE