According to the wireless industry association CTIA, the global 5G race has shifted from a year ago when China and South Korea were the leaders. Thanks to the actions of U.S. carriers and government officials, U.S. has passed South Korea and tied with China as one of the top countries excelling in categories from readiness to actual deployments and spectrum allocation. CTIA stressed, however, that two obstacles remain unresolved: mid-band spectrum and a national strategy for transitioning to the next-gen mobile standard.
VentureBeat reports: "By the end of 2019, the United States is expected to have 92 commercial 5G deployments, versus 48 in South Korea, 16 in the United Kingdom, and zero in China." CTIA credits the "quick action and visionary leadership" which responded with "red tape-slashing regulations and laws" to move the U.S. from third place one year ago "to tie China for first."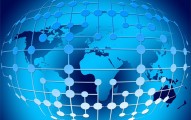 South Korea, which previously held one of the top two spots, "has actively coordinated and pushed local carriers to hasten their 5G deployments." More from CTIA can be read here.
With regard to spectrum allocation, the U.S. leads in the "quantity of low-band and high-band spectrum allocated to 5G," having allocated 716MHz in low-band spectrum. Australia comes in second with 690MHz and then Germany at 689MHz. With millimeter wave high-band spectrum, the U.S. "has allocated 2,500MHz of short-distance but high-speed frequencies, compared with South Korea's 2,400MHz and third-place Italy's 1,000Mhz."
With these two spectrums, U.S. carriers can "commercialize millimeter wave 5G technology in some markets while promising slower low-band nationwide service."
But with mid-band spectrum, the U.S. "is at the bottom of the pack," having dedicated zero to 5G, versus Spain's 360MHz, "with Italy, China, South Korea, and the U.K. each a small step behind." In the U.S., carriers have struck a deal with the U.S. Navy to share some mid-band spectrum, but "carriers and device makers aren't able to sell U.S. devices that depend wholly on the mid-band frequencies that most other countries are using for 5G, making it harder to offer a globally usable 5G smartphone."
CTIA is urging a nationwide strategy based on three key points: "five years of auctions to put more spectrum into carriers' hands, modernized government policies to optimize the use of spectrum, and the use of free market and competitive approaches to promote security."
The FCC is already auctioning additional millimeter wave spectrum and planning to add mid-band spectrum in the future. The agency has also "been aggressively reducing federal and local roadblocks to 5G deployment." U.S. senators have introduced a bill that would "preclude nationalization of cellular networks in favor of free market competition."