Zynga social game "FarmVille" is getting its own half-hour animated TV series. The news follows Rovio's announcement that it plans to release short, animated episodes this spring based on its popular "Angry Birds" game characters. "Together, the shows will test whether addictive video games with thin plots can translate into enjoyable programming for children," suggests Quartz.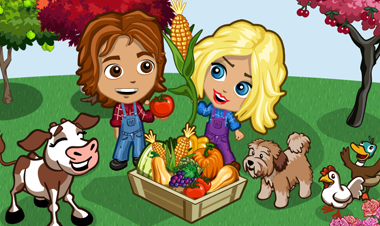 The "FarmVille" show, produced by veteran Brett Ratner and Canadian production company Six Eleven Media, has yet to find a TV network, while "Angry Birds" most likely won't be broadcast on traditional television. Rovio plans to release shorts for iPads and Android tablets, the same model that has worked for its game. "The content itself is the channel," Rovio CEO Mikael Hed said. "We have become the channel."
"While Mr. Hed declined to give specifics of the animated series or the distribution plan, he said the 'Angry Birds' audience is already larger than many television channels and that the company will approach distributing its new programming from a game company's philosophy," notes the Wall Street Journal. "In distributing short animations — which are being called 'entertainment snacks' within Rovio's ranks — the company will likely launch out on a model with little reliance on a traditional distributor, such as a network."
Hed told his animation team that his goal is to create timeless characters like the Road Runner or Pink Panther. "I told them 'whatever you do, please make an animated series people will still want to watch 50 years from now,'" he said. Rovio is developing revenue streams based on the characters that range from licensed soda and theme parks to children's books and a future movie.
"Zynga, which is more purely a gaming company, seems to have a less ambitious vision for its 'FarmVille' show," explains Quartz. "It may be interested in the publicity or licensing revenue associated with the deal, but judging by previous attempts, Zynga's agrarian animation isn't likely to achieve the status of high art."