The future of search may have very little to do with traditional search. "Rather, next-generation applications will surface the information we need when we need it — whether we know we need it or not," writes GigaOM. "We're talking about doing a video chat, sending an email or just surfing the Web, and seeing relevant content appear before your eyes." The article refers to the model as "anticipatory computing" or "information gravitation."
Why are we heading in this direction? "Because the Web and, heck, even our laptops are so full of information we don't always know what to look for or have the extra attention to devote to looking for it," according to GigaOM.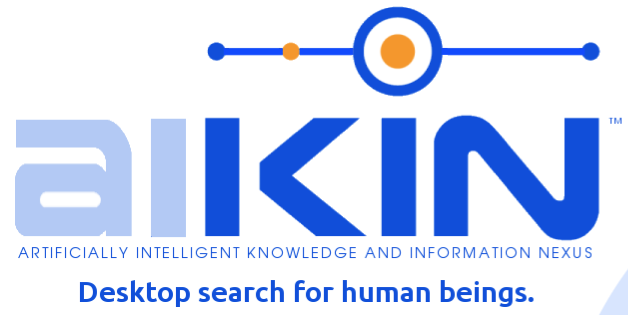 Christopher Eakins, CEO of Grapple Data, is working to revolutionize desktop search. "Going forward, though, Eakins hopes Grapple can do away with desktop search altogether, or at least make it less necessary. That's where the real innovation comes in," notes the article.
Eakins wants to enable something he calls "information gravitation," where relevant content would surface based on the subject of an email or something similar. "It's like those targeted ads in Gmail, only in real-time and, presumably valuable to users," according to the article.
"Aikin is a powerful desktop search engine that can find files, folders, Web favorites and bookmarks, Outlook email, contacts, notes, calendar items, tasks and ToDo items without you needing to know exactly how something was spelled or written," explains the Grapple Data site. "However it's not just desktop search. It represents the core of a sophisticated platform of integrated software components designed to take personal and business information management to the next level of evolution, a place where people can much more easily consume, curate, and manage the exponentially increasing amount of information that surrounds us daily."
Other companies are working on similar approaches. "The point of all of this stuff — and even some of what we're seeing in the enterprise IT world with startups like Ayasdi and BeyondCore — is that people don't always know what they're looking for or the right queries to enter in order to find it," writes GigaOM. "If more information (or at least more relevant information) really is better, this should be a welcome trend."
Grapple Data has posted a six-minute video demo of its Aiken hyper-search software on YouTube.