Twitter's new tool that analyzes the performance of mobile apps is now handling about 5 billion sessions per day from app developers. The tool is called Answers, and it is part of a larger set of free tools called Fabric. Twitter released Fabric in October to encourage the growth of the mobile app ecosystem by offering tips to improve performance and design, and making Twitter easier to integrate into third-party apps. Answers competes with services such as Google Analytics and Flurry.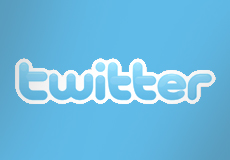 Twitter's Answers tool collects data from millions of smartphones. It provides developers with an overview of important performance metrics, like daily active users, new users, crash-free users, sessions, and median session length.
Developers can dive deeper into the data by using the breakdowns of daily active users based on device and operating system, according to Twitter's Fabric site.
Answers was born out of another tool that Twitter acquired in 2013. Crashlytics was a service that provided statistics about what was causing apps to crash. "The company used many of the same principles in building Answers," Wired reports. Answers still provides intricate crash details to help developers improve their app's stability.
Brian Swift, a leader on the Answers project, told Wired that one key mission of the tool is to help app developers respond to data patterns and problems. This service isn't just numbers and graphs.
"We're providing you with a layer of opinion and anlaysis on your data so you can quickly take action," he said. Answers' analysis has to compete with insights from Google Analytics and Flurry, two other services that offer mobile app analysis.