Thirdweb — licensor of a development toolkit that simplifies creation of Web3 products including games, smart contracts, NFTs, marketplaces and more — has raised $24 million in a Series A funding round with buy-in from Shopify, Coinbase, Polygon and Haun Ventures. The new investment translates to a valuation of $160 million for the startup, which provides cost-effective turnkey solutions for non-coders (or coders that want to save time) to try Web3 while waiting for it to hit critical mass. The company currently has operations in London, San Francisco and Brooklyn.
Web3 is anything that has to do with the blockchain, which means all transactions involving cryptocurrency. This year, roughly 12.8 percent of U.S. adults will have some sort of Web3 interaction, according to eMarketer's Insider Intelligence. Described as "Web3 SDKs for developers … No-code for NFT artists," thirdweb is available free to non-enterprise customers.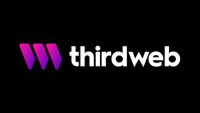 Based on an interview with company co-founder Steven Bartlett, TechCrunch reports that "to date some 55,000 developers — which range from independent creators through to organizations like Afterpay and New York Fashion Week — have built a range of NFT items, DAOs, games and other applications" using thirdweb's framework.
"As of this week, some 150,000 smart contracts" have been created and deployed across six blockchains with thirdweb, according to TechCrunch.
Web3 has ignited interest across the entertainment sector. This week UTA hired two more agents for its Web3 department — launched last year by Lesley Silverman — and signed the NFT-first property known as MV3, co-created by "Stranger Things" writer Jessie Nickson-Lopez and her brother, app-builder Roberto Nickson.
MV3 "within minutes" sold out an OpenSea edition of 6,500 character NFTs now poised to make the multi-platform leap to a full-blown MV3 Universe, says UTA, whose roster also includes Deadfellaz and CryptoPunks creator Larva Labs.
"A generation versed in the metaverses of 'Fortnite,' Roblox and 'Minecraft' — conversant with the concepts of ownership in a virtual world — is the entertainment biz's Web3 audience of the future," Variety writes in an article that explores "why Fox is investing millions in NFTs and blockchain technology" instead of investing in a direct-to-consumer streaming platform.
With its promise of a "decentralized" future, Web3 itself "is the last mile of direct-to-consumer," WME partner and head of digital strategy Chris Jacquemin told Variety in an article assessing how the next iteration of Internet "is shaping Hollywood's future."
Related:
The Top 5 Metaverse Activations You Need to Know About Right Now, Ad Age, 8/25/22
Does Web3 Bring Hype or Value to the Internet?, Pymnts.com, 8/26/22
Anthony Hopkins to Launch NFT Collection Inspired by His Film Roles and Artwork, Variety, 8/17/22
How Quentin Tarantino's Battle to Own 'Pulp Fiction' Exposed the Digital Rights Minefield, Variety, 8/17/22
NFTs Are Increasingly Targeted by Criminals, Report Says, The Wall Street Journal, 8/24/22
Cybercriminals Have Stolen Over $100 Million in NFTs, Decrypt, 8/24/22
NFT Copyright Is Still a Total Mess, Says Report, The Verge, 8/22/22
NFT Lawsuits Are Flourishing, Protocol, 7/21/22
Why I Was Completely Wrong About Fortnite, CNET, 8/24/22
Patrick Mahomes Is the Latest Athlete to Join the Fortnite World, ESPN, 8/22/22
iHeartRadio Is Trying Out a Fortnite 'Metaverse' Concert Arena, The Verge, 8/25/22
Topics:
Afterpay
,
Blockchain
,
Chris Jacquemin
,
Coinbase
,
Cryptocurrency
,
CryptoPunks
,
Deadfellaz
,
Fashion Week
,
Fortnite
,
Fox Corporation
,
Game
,
Haun Ventures
,
Jessie Nickson-Lopez
,
Larva Labs
,
Lesley Silverman
,
Minecraft
,
MV3
,
NFT
,
OpenSea
,
Polygon
,
Roberto Nickson
,
Roblox
,
SDK
,
Shopify
,
Steve Bartlett
,
Stranger Things
,
Thirdweb
,
UTA
,
Web3
,
WME